Cannon Foundation Grants Fund N.C. Local Healthcare, Human Services
The Cannon Foundation grants provide funds for capital and equipment to organizations offering services for underserved populations across North Carolina.
---
A new application period will open soon for eligible organizations to apply for funds from the Cannon Foundation, a philanthropic charity established in 1943.
Cannon Foundation grants support four areas of interest: healthcare, higher education, human services and community.
Healthcare: Eligible applicants include non-profit hospitals in rural areas, hospices and free clinics, as well as organizations serving special needs populations, in addition to those assisting those with mental health or substance abuse disorders. Funds can be used for medical equipment, construction or building renovations.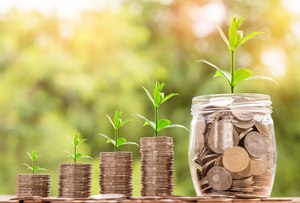 Higher Education: Private college, small colleges serving Tier 1 or 2 counties and small public colleges across North Carolina are eligible to apply for funds that can be used to construct or renovate buildings, or purchase training equipment.
Human Services: Eligible applicants include organizations that seek to protect individuals from poverty or violence, with a priority given to those in underserved parts of the state. Funds can be used for equipment needs, as well as construction, HVAC or roof installations and renovations.
Community: Organizations that provide services for veterans, promote the arts or provide historic or environmental preservation services are eligible to apply for funds to be used as capital or for equipment.
Past Projects Show a State Well-Served By Cannon Foundation Grants
In 2017, the Cannon Foundation awarded a $150,000 grant to Monarch, a not-for-profit organization offering assistance to people with intellectual and developmental disabilities, mental illness and substance abuse disorders. The funds helped increase the number of treatment beds at the facility from 11 to 16, as part of the renovation and expansion of Tanglewood Arbor Facility-Based Crisis Center, which provides treatment for adults in a mental health crisis or as part of detoxication services.
A $50,000 grant awarded to Adult Life Programs (ALP) helped the organization replace an aging transport van with a new one, which was desperately needed, according to ALP Executive Director Mark Bumgarner.
This is a big deal," he said. "For us, vans are our lifeline -- some of our folks don't have a way to get to us."
During the last fiscal year, more than $10 million was awarded through 169 grants across the state and in neighboring areas. To see grant amounts by region, visit the Cannon Foundation website for an interactive map.
The application period for the next round of Cannon Foundation Grants begins on March 28.
Applications are due by May 3.
Apply online through the Cannon Charitable Interests website.