New Philadelphia Census Data: Poverty Up
New Census figures on Philly neighborhoods show inequality, high poverty rates.
---
THE INQUIRER
By Alfred Lubrano
In grim and startling detail, a new five-year federal survey of poverty in Philadelphia shows a city still not recovered from the Great Recession — with white poverty exploding, inequality becoming the norm, and an out-of-the-way neighborhood experiencing some of the worst ravages of privation.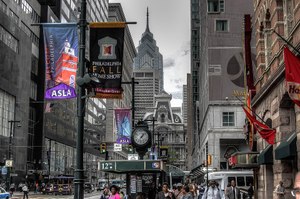 Being released on Thursday, the U.S. Census Bureau's American Community Survey (ACS) Five-Year Estimate for 2013 through 2017 takes a microscope to the city's formidable 26 percent poverty rate, revealing fault lines of distress and hardship.
For example:
Fairhill in North Philadelphia registered a stunning 61 percent poverty rate.
The neighborhood of Eastwick in Southwest Philadelphia, near Philadelphia International Airport, showed the greatest poverty-rate increase of any community, rocketing from 12 percent during 2006-10 to 26 percent in the newest survey. That means that even after the recession ended, around a decade ago, conditions in Eastwick have gotten much worse than during the depth of the downturn.
White poverty throughout much of the city skyrocketed, led by the Northeast neighborhood of Holmesburg, which went from a 2 percent poverty rate to 19 percent.
The median household income of Tioga-Nicetown plummeted from $28,026 to $17,493, the largest drop in the city.
Continue reading the story on The Philadelphia Inquirer's website.