Can a Drug Treatment Center Support Jobs?
The opioid epidemic challenges the workforce, but one Indiana mayor is hoping a new drug treatment center can keep jobs and improve recruitment.
---
Editor's Note: Updated June 15, 2018. The Winchester House is has opened. The facility will employ about 30 staff once running at full capacity. Counselors will lead group and individual sessions and students specializing in addiction from Ball State's social work master's program will also be working at the site.
Winchester Mayor Shon Byrum recently told NPR that he worries people are more willing to sell opioids than take a starting or midlevel job, and that challenges workforce recruitment.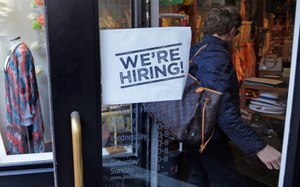 One local manufacturer, he said, invested $5.5 million worth of mechanical arms to replace entry-level workers. "They're failing drug tests, or they don't show up," Byrum said.
The mayor believes that efforts to open new drug treatment centers also support development of a more reliable workforce.
Not Everyone Wanted the Drug Treatment Center
The new drug treatment center in Winchester is expected to offer rooms for up to 23 women — who can each bring up to two children under the age of 5 — to receive several weeks of addiction treatment. The program will be modeled after the VOA's Fresh Start Recovery Center in Indianapolis.
Some in the city objected to the plan, but Byrum said the process will ultimately make the program better.
I think that the objectors brought up some very good points that helped this process become even stronger," he said.
Financing Drug Treatment Center Development
The Indiana Housing and Community Development Authority approved a loan up to $815,000 for the project. The Randolph County Commission also provided a $118,000 economic development grant toward the project. And the VOA Indiana is working to gain about $500,000 credit to give the city of Winchester to pay off part of the state loan.
The facility will create 20 full-time positions as part of the grant requirements. Once the real estate is secured, the city is hoping to complete the project and be operational by early 2018.