MAT for Opioid Abuse Increased Under Medicaid Expansion
Data from states like Vermont confirms that MAT for opioid abuse disorder increased under Medicaid expansion.
---
According to a study published in the Journal of Health Economics, states that adopted an expansion of Medicaid programs under the Affordable Care Act saw an increase in the availability and utilization of medication-assisted treatment (MAT) for opioid use disorder.
The study examined Medicaid administrative data from programs that expanded between 2007 and 2016. The effect of expanded Medicaid coverage found that aggregated opioid admissions to specialty treatment facilities increased by 18 percent — mainly outpatient MAT in states -- in the states that had adopted Medicaid expansion versus those that did not, according to the publication Clinical Pain Advisor.
This trend was driven by a 113 percent increase in opioid admissions by Medicaid beneficiaries.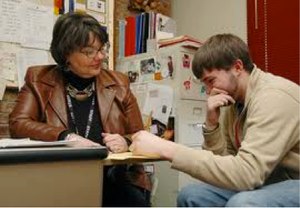 There was also 104 percent increase in Medicaid prescriptions for MAT, such as for methadone and buprenorphine, and the number of existing MAT providers who accept Medicaid payments also increased by 17 percent, according to the study.
"This, along with the finding that gains were largest in expansion states with comprehensive MAT coverage suggests that both Medicaid expansions and methadone coverage might be important for reducing the treatment gap," the researchers wrote.
How Medicaid-Funded Collaboration Increased MAT Delivery in Vermont
Vermont's Hub and Spoke Initiative included an outpatient MAT program that saw utilization vastly increase under Medicaid expansion in the state.
According to a 2017 report to Congress on Medicaid and the Opioid Epidemic, the Care Alliance for Opioid Addiction expanded MAT access statewide to Medicaid enrollees with opioid use disorder through enhanced coordination with existing substance use disorder infrastructure.
Vermont received a temporary, enhanced federal match for MAT services under the ACA's health home Medicaid State Plan health homes option (Section 2703). The seven regional opioid treatment programs received a monthly bundled payment for Medicaid health home enrollees' care, as well as a monthly capacity payment for nurses and clinician case managers helping to administer program outreach.
Addiction nurses and licensed addiction and mental health counselors are embedded to support the buprenorphine-prescribing providers to deliver the continuum of MAT care.
They were able to do so after the state updated regulations governing rules requiring office-based treatment for MAT.
"Since implementation in July 2013, the number of enrollees receiving MAT has almost tripled to over 6,000 beneficiaries, and the number of physicians in non-specialty settings offering MAT has also increased significantly. Those receiving MAT have lower inpatient, emergency department, and general pharmacy expenditures than other beneficiaries with opioid use disorder who are receiving treatment without use of methadone and buprenorphine," according to the report prepared by the Medicaid and CHIP Payment and Access Commission.