On-Demand Webinar: Tracking cases in real time for critical insights that save lives
Learn how Juvare can be a resource for tracking COVID-19 cases in real time
Webinar sponsored by Amazon Web Services
The COVID-19 pandemic is forcing law enforcement agencies to rethink how to meet their mission-critical demands while keeping the public and their officers safe, and agencies are turning to new and developing technologies to help them adapt.
Tracking COVID-19 cases in real-time provides critical insights that can help agencies strategically allocate resources and manage constraints. Emergency preparedness and critical incident management and respond technology from Juvare breaks the information into a scalable dashboard view for instant viewing.
Register to view the recording to watch a 30-minute discussion with AWS, Juvare and CoreCivic about solutions that can help law enforcement agencies deal with challenges now, tomorrow and in the future.
OUR SPEAKERS
Eric Parks, Global account manager for Juvare
Eric Parks is a relationship manager and process improvement professional with over 10 years leading and managing strategic partnerships. He has served as a Global Account Manager for financial institutions, managing relationships in North American, Latin American and the Asian Pacific. Currently, Eric works with Juvare's corporate clients spanning multiple sectors. In this role, he supports corporate Emergency Operation Centers to prepare for and respond to incidents by increasing efficiency through technology.
Don Stewart, Senior director for Security Operations & Intelligence for CoreCivic
Don Stewart has nearly 40 years of both Public and Private Sector Correctional Experience ranging from Correctional Officer to Warden. He served as Warden for over 19 years, managing contracts with Local, State, and National Customers. For the past 10+ years, he has served in Central Office roles directing contract compliance and most recently serving as Senior Director for Security Operations and Intelligence. This role provides services that include working with Facility Leadership and Management to design solutions to daily correctional challenges, Emergency Preparedness, Security Threat Group Management, and Intelligence Gathering and Dissemination.
contributors
Ryan Reynolds, public safety leader for Amazon Web Services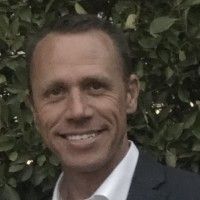 Ryan began his career with the US Army, including service as Military Police. Ryan has been working in Information Technology and police services for 20 years. Ryan Joined AWS in April of 2017, and has built a team to deliver solutions that work backwards from the challenges facing Law Enforcement, Courts and Corrections, Fire/EMS and emergency/disaster response.
Matt Melton, business development manager for justice and public safety at Amazon Web Services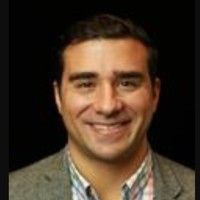 Matt is a graduate of the US Naval Academy and served as a Naval Intelligence Officer. Since leaving active duty in 2012, Matt has been focused on bringing innovation into the law enforcement and public safety communities. After working at multiple startups in the law enforcement space, Matt joined AWS in January of 2018, where he focuses on working with agencies and technology companies to solve critical problems facing the public safety community.
Moderator
Nick Bruckner, corp. vice president of sales for Lexipol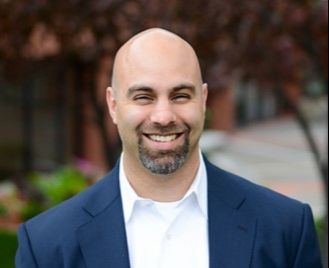 Nick Bruckner oversees the day-to-day sales strategy and growth for Lexipol. Prior to joining Lexipol, Nick served as executive vice president, marketing platform at Praetorian Digital. In these roles, Nick has over 15 years of revenue growth leadership and personally secured some of the largest agreements on record with brands to the like of Verizon and GP.
Complete form to view the webinar: