5 Arbor Day actions that address stormwater in any watershed
Arbor Day is a great time for local governments to help raise awareness and help residents act to reduce stormwater runoff in any watershed
---
Arbor Day is a national holiday dedicated to public tree planting, which typically falls on the last Friday in April. But in U.S. states like Florida and Louisiana, it falls on the third Friday in January. Other states in warmer zones celebrate in February and March. Because trees tame stormwater, Arbor Day is a perfect time for local governments to raise awareness about stormwater pollution and impacts to their local watershed.
Here are five Arbor Day actions that can help residents reduce stormwater runoff.
#1 Learn About the Watershed
In a watershed, everything we do on land affects water resources, including coastal waters, surface waters and aquifers — and all life that depends on them.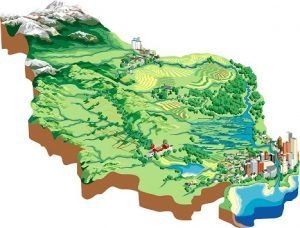 There are actions to take on a systems level, such as becoming a No Discharge Area (NDA) in coastal watersheds, or separating combined sewer systems in areas where population increases and precipitation cause surface water pollution.
Stormwater runoff is a major source of pollution — if not the top source of water pollution in many regions — and while municipalities also play a major role in managing stormwater, homeowners, residents and land stewards can reduce stormwater runoff and the presence of pollution carried to local water resources. By learning more about their local watershed, residents can take actions on land that reduce stormwater impacts.
Learn more about your watershed on Google Earth.
Try the Locate Your Watershed Tool on the U.S. Environmental Protection Agency (EPA) website.
#2 Don't Landscape, Greenscape 
The Massachusetts Greenscapes Program works with non-profit and municipal partners to promote landscape practices that protect water quality as well as quantity. Some greenscape techniques include:
Mow frequently with sharp blades and keep grass 3" tall to develop a lawn naturally resistant to drought, weeds and disease.
Choose native grasses, and plant things other than grass — like low-maintenance ornamental plants.
Apply compost instead of chemical fertilizers.
Don't use chemicals and pesticides that impact both drinking water and other water resources. Instead, overseed or encourage beneficial insects and birds that enjoy eating unwanted pests.
Don't water at midday.
Get more GreenScapes tips on the EPA website.
#3 Capture Rainwater to Reduce Stormwater Runoff and as an Alternative for Watering
Impervious and asphalt surfaces exacerbate the stormwater problem. Chemicals from lawns and cars, and bacteria, are taken by storm drains directly to water resources. Storm drains in most regions do not connect to a treatment plant, they deposit whatever the water picks up along the way to streams, rivers and the shore.
By capturing rainwater in a rain barrel or cistern, residents can reduce the amount of water running off from our roofs and gutters. They can also use this water for lawns and gardens, which reduces the strain on freshwater sources/public drinking water. It's something to think about in towns that typically experience seasonal water bans.
Another way to reduce stormwater is to capture rainwater in runoff areas with highly absorbent natural rain gardens. These are built in shallow depressions and are filled with deep-rooted native plants and grasses. On a larger scale, green infrastructure has helped the city of New Orleans reduce stormwater runoff, which was implemented following Hurricane Katrina.
Learn more about rain gardens on Raingardennetwork.com.
#4 Grow Edibles
Planting a variety of plant life at home helps to increase biodiversity and attract and support endangered pollinators, like honeybees. But a sustainable garden managed at home can also help offset the amount of water needed to grow the food a household consumes.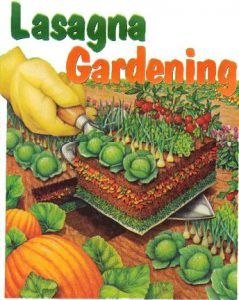 Whether its a large backyard garden, or a small container garden, edibles can help reduce the stormwater running off an individual piece of land. A well-managed backyard garden can also grow an abundance of food with minimal potable water resources.
Vegetable gardens may seem like a lot of work, but they can be done without tilling, as the seminal Lasagna Gardening by Patricia Lanza instructs. By incorporating companion planting, residents can also reduce the amount of pests particular plants attract, and increase yields. One example is planting bush bean with strawberries — the beans repel beetles and other pests harmful to strawberries, and they both attract beneficial insets that control insets harmful to both plants — like aphids.
Local garden clubs are a wealth of information for homeowners and residents looking to get started with backyard gardening.
#5 Plant the Right Tree, in the Right Spot
Trees provide shade and wind protection and they consume carbon dioxide and increase oxygen supplies. Because they reduce stormwater, they are beneficial along sidewalks and roadways. However, picking the right tree — and the right place to plant it — is essential.
Residents should do their research to find trees that will grow well in their region (hardiness zone) to avoid chemical spraying, as well as ensure they have enough growing room — in terms of height and canopy spread — and meet sun, soil and moisture requirements.