New Web-Based PSAP Registry To Go Live in 2019
Dispatchers and others will be able to search for 911 center information using a landmark, name or address on the new Web-based, map-enabled PSAP registry.
---
NENA and GeoComm announced the development of the new Enhanced Public Safety Answering Point (PSAP) Registry and Census (EPRC). Through a modern Web-based interface, public safety dispatchers and others will be able to search the PSAP registry using a landmark, community name or address, or by clicking on a map viewer.
Additionally, the secure platform will provide a robust Application Programming Interface (API) to make EPRC data available to approved third-party public safety application providers.
Like the legacy PSAP registry, the EPRC is free to access for verified government public safety personnel.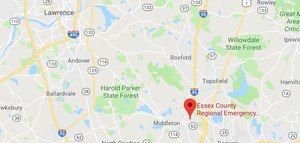 This new system provides a secure, scalable, GIS-based platform for hosting the NENA EPRC database," said John Brosowsky, Vice President of Innovation at GeoComm. "One of the key improvements over the current PSAP registry is the addition of a map, making it possible for 9-1-1 personnel to visually search any location in the country to identify PSAP contact information for that location."
More than 20 years ago, NENA built the original PSAP Registry, a basic database of the contact information for every 911 center in the nation, to ensure that PSAPs and commercial call centers can deliver requests for service to the proper emergency communications center in cases when a 911 call does not arrive at the appropriate PSAP -- such as when an out-of-state family member dials 911 on behalf of a relative.
In cases like these, the PSAP registry provides the priority answer ten-digit phone number of the agency that needs to be notified. However, the legacy PSAP registry utilizes a text-based search on data points, like community name, and does not support modern mapping or context-awareness.
The EPRC brings the NENA PSAP Registry into the 21st Century; in addition to fulfilling its purpose of providing a single authoritative registry of PSAP contact information, the EPRC is also a modern interactive mapping and search tool with expanded data such as back-up phone numbers, PSAP capability information, PSAP service areas and more.
This improved database will help dispatchers serve the public better by providing fast, convenient, reliable access to important 9-1-1 information," said Brian Fontes, CEO of NENA.
The new NENA EPRC is made possible through a sponsorship from Uber.
"At Uber, we believe technology can make travel safer than ever before. That is why we have been working with 9-1-1 centers across the country to make Uber trip data available to dispatchers electronically and support the modernization of the PSAP directory. We are proud to partner with NENA on this effort because we know in an emergency, when every second counts, accurate location information is crucial." -- Mike Sullivan, Head of Global Law Enforcement Operations.
The EPRC will be available to PSAPs nationwide in summer 2019.
Learn more about the EPRC and request access on NENA's website.