How to Detect Date Rape Drugs: New Single-Use Drink Tester
A new device offered by Undercover Colors can help drinkers eager to learn how to detect date rape drugs in their cocktails.
A new drug detection product that works similarly to a home pregnancy test offers a new single-use answer on how to detect date rape drugs. Undercover Colors, known for its North Carolina State University student-developed nail polish prototype that, with a dip of a varnished finger nail in a cocktail, could alert a person that a drink has been contaminated with a date rape drug, recently launched Let's Be Clear.
According to the company website, the product tests for common date rape drugs, including widely recognized names such as Flunitrazepam ("Roofies"), Alprazolam (Xanax), Diazepam (Valium) Midazolam (Versed), Oxazepam (Serax) and Temazepam (Restoril).
How to Detect Date Rape Drugs with Lets Be Clear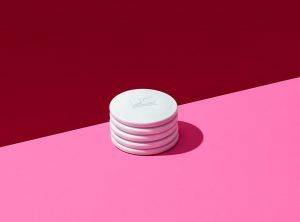 The test is about the size of a quarter. Remove it from its foil pack, put a healthy drop of a drink with a finger on the device, and results can be seen in as quickly as 30 seconds -- though the test could take a full three minutes to complete.
Two lines mean the drink is good -- one line means the drink is tampered with.
The company is offering Lets Be Clear to screen for common date rape drugs instead of the nail polish in part because a test device is gender-neutral and portable:
"There are several reasons why the product has evolved — from the limitations with the chemistry of the nail polish format to consumer feedback throughout our development process. gender neutral, portable, discreet and accurate, and we believe the product we have today meets those needs."
Undercover Colors is currently offering starter kits with five single-use tests and four carriers (key rings and carriers that attach to smartphones) as well as 10-piece refill packages. Wholesale bulk orders are also offered.
At present, it costs consumers about $5 per test to detect date rape drugs if buying through the website.
Undercover Colors explains in this video that the device is also an educational tool that addresses drug facilitated sexual assault -- a conversation starter for early adopters of the technology:
Other products on the horizon include a napkin prototype called KnoNap that tests for 26 types of drugs.