CTO Download: 24/7 Police Service is Life or Death
Ensuring police service is more than just keeping the lights on. Christine Robson, IT manager, addresses the challenges in the Durham, Ontario, region.
---
The Regional Municipality of Durham located outside of Toronto, Ontario, Canada, has a population of more than 645,800 people. The police force serves eight local municipalities across 970 square miles. Christine Robson, IT Manager of the Durham Regional Police Department knows all too well that technology interruptions or outages could mean the difference between life and death for her constituents and officers.
In your opinion, how has IT in government evolved over the last decade?
Robson: The process of just keeping the lights on is no longer just the main priority. With the Internet of Things, essentially information technology now manages anything that has a plug, as everything is connected.
Users, expect all technology to be operational 24/7 and when something goes down either through a planned or unplanned outage the general user is not overly sympathetic.
For example, managing a 911 system and all the interfaces that are connected is critical for our front-line officers. Having any type of outage could mean a life or death situation especially now that we have all our data within a call.
A 911 call will have all information related to the address, known victims, accused's criminal history, weapon history etc. When an officer goes on scene they are prepared and know the risks before they take that call. When a 911 system or related system goes down the officer can be going in blind and thus having business continuity/disaster recovery sites are essential in this business.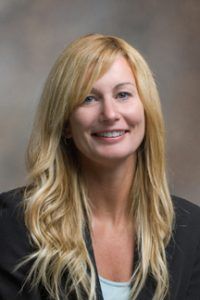 As an IT civic leader what are some technologies that interest you?
Robson: The trends in technology in a policing environment are not that much different than in the private sector to some extent. Cybersecurity is critical, and we are investing a considerable amount of operating funds in this area to ensure we don't get hit with ransomware, or any other known threat or vulnerability.
As much as we hate to admit it, most of us in policing have been hit with some type of threat and it takes a serious threat or hack to start investing funds in this area. We no longer can be reactive but look at being proactive and risk adverse to mitigate these threats.
Mobility is now the norm not the exception and the majority of our sworn officers carry smartphones to do their job. We have apps that can assist with:
Accessing the 911 system
Providing mugshots of the accused
e-ticketing
Emergency alerting
Radio call
GPS tracking
Missing persons
Command call outs
Basically, the smartphone is now an officer's mini laptop with similar functionality to what they had in the cruiser but now all mobile, with the ability to be viewed anytime anywhere with no more boundaries.
Digital evidence is now at the forefront for most policing services across Canada. In fact, we have so much digital evidence that questions arise of how to store it, manage it and then share it with other jurisdictions.
Self service is everywhere as people tend to want to do things themselves online vs physically coming to a location to pay bills, report crimes etc. We have changed the way we do business in policing as we are now providing more online services to our citizens. Online reporting of crimes such as, thefts, complaints, minor accidents, mischief, property lost or stolen, can all now be reported and you don't have to come to a station or call 911. Service is quick and efficient and all done online.
We also provide our citizens the ability to add a registered person with autism, form of dementia, mental act deficiencies, elderly person or Alzheimer's on our system so the officers know critical information about a registered person. The more information the officer knows before he or she goes to the call is essential to how they respond.
We also are starting to provide more smartphone apps to the general public, any type of critical alert such as a missing person can now all be on any citizen's smartphone.
What are some innovative examples of your agency utilizing technology?
Robson: Innovation examples would be hosted and online services that we are providing to our citizens. Every project that gets implemented has some type of technology component. Fast, efficient and economically feasible is how we do business now. We must be agile and quick and the old traditional methodologies of taking 2 or 3 years to implement a project or system are now months not years.
When implementing or adopting new technologies what challenges have you had to overcome?
Robson: One of the biggest challenges is trying to implement all the projects that our members want but having the funds and resources to do so. Budgets are tighter and scrutinized so priority of projects is critical.
The other issue is once the project is implemented we need to consider maintenance, warranty costs and resources to support it. Keeping the lights on is still essential but every time we implement a project, IT is assumed to support and maintain it after.
As civic and technology leader what keeps you up at night?
Robson: First and foremost is that all systems are operational with minimal downtime. We would all like to be a Six Sigma at 99.9996 percent but in reality, where we have to rely on so many other vendors a more realistic target is around 99.9 percent.
In this day and age, IT needs to build partnerships among other municipalities, public sector agencies and private sector organizations. It's no longer just a policing service on an island by itself but an entire village of multiple groups helping each other.
At Durham Regional Police we pride ourselves on being leaders in community safety, diversity and helping each other. Something we are very proud of, but not something we have done alone.
EfficientGov's CTO Download column highlights the work of civic IT leaders that achieve notable, forward-thinking technical solutions that change the game for their local governments. Who they are, what they believe and their approaches advance cities governing under limited resources.
Civic technology leaders who would like to participate in CTO Download should email editor@efficientgov.com.