'A perfect storm': Pandemic is making it harder to kick drugs
Substance abuse prevention advocates say that increased isolation and a decrease in services is likely to create more relapses
---
By Mary Whitfill
The Patriot Ledger, Quincy, Mass.
QUINCY, Mass. — The coronavirus pandemic has claimed the lives of more than 9,810 Massachusetts residents since March, battered the national economy and changed the way every American lives. It's what is talked about on the news, in coffee shops and behind closed doors.
But while the world focuses on racing toward a vaccine for the pandemic, the opioid epidemic rages on in families helpless to stop their loved ones from succumbing to a very different type of disease.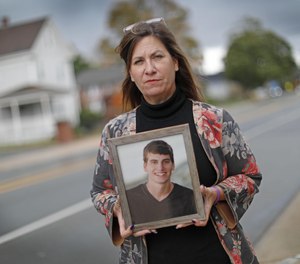 "People with substance use disorder are struggling baseline, and right now everyone is struggling, so they are not immune from that," Laura Martin, Quincy's substance use prevention coordinator, said. "Anecdotally, we're hearing about an increase in overdoses and we're all in a bit of agreement that with an increased isolation and a decrease in services, relapse is a lot more likely. It's a perfect storm."
The state says nearly 19,000 people lost their lives to drug overdose between 2010 and 2019, yet the pandemic has managed to overshadow the epidemic that sank its claws into Massachusetts residents over a decade ago. Social distancing requirements cut off access to treatment, additional stressors have led to more triggers for addicts and experts say turning a blind eye to the enemy we know may end up fatal for many.
"We can't look away," Julie Burns, executive director of nonprofit RIZE Massachusetts, said. "It's so easy to look away, but people will get sicker and sicker. There will be more people on the streets, people will lose their homes and, obviously, the biggest danger is death. People can die quickly from this, and we can't lose sight of them."
Want news like this sent straight to your inbox? Head over to PatriotLedger.com to sign up for alerts and make sure you never miss a thing. You pick the news you want, we deliver.Narcan's effect
(c)2020 The Patriot Ledger, Quincy, Mass.
McClatchy-Tribune News Service