Cities cut back infrastructure investment, critical services in response to massive budget deficits
New survey data from over 1,100 municipalities shows that the national economic recovery is at even greater risk than previously thought
---
National League of Cities
By Katey Haas
A new National League of Cities survey, which focuses on local spending cuts and service adjustments, found that 65% of cities are being forced to delay or completely cancel capital expenditures and infrastructure projects, which will stifle job growth and slow local economic activity and further imperil economic recovery efforts in communities across the nation. These cuts drastically impact not only the people who live and work in these communities, but also the infrastructure and essential services that are critical to the national economic recovery.
Without congressional action now, the forced delay or cancellation of infrastructure projects will create an economic ripple effect throughout the nation not felt in decades: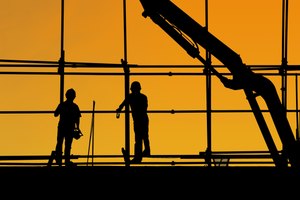 61% of cities are delaying or canceling equipment purchases, which will stunt local commercial activity among businesses that supply equipment for municipal projects.
24% of cities are making significant cuts to community and economic development programs, which further hinders local businesses from bouncing back from the current recession.
13% are making necessary cuts to code inspection, planning, and permitting, delaying reopening and the growth of local businesses.
The potential devastating economic impact of infrastructure project delays and cancellations comes as 32% of cities indicate they will have to furlough or lay off employees, which will add to the already staggering 1.5 million job losses in the public sector since March. 41% of cities have already or will institute a hiring freeze to respond to these fiscal pressures – making it even harder for these workers to get their jobs back. These growing unemployment numbers will further slow national economic recovery efforts if Congress does not deliver critical aid to ensure municipalities can keep their essential workers on the job.
Learn more about these new findings and download the accompanying infographic at CitiesSpeak.org.