Amazon HQ2: Losing Cities Concerned About Attracting Tech
Cities are wondering how they can compete for tech giants --like Amazon HQ2 -- when it seems they can't beat already-prosperous metros.
---
Not being selected in the bid for Amazon's Second Headquarters was unnerving for many cities, according to the Seattle Times.
While Nashville was not selected, there is the promise of 5,000 new Amazon jobs. It was considered an underdog among the finalist cities, but it was also the third largest home building market in the U.S. in 2017. However, most cities are grappling with losing 50,000 high-paying jobs and the promise of prosperity to the tied winners of Crystal City, Virginia, and Long Island City, New York -- fast-growing hubs in booming coastal metros.
According to those interviewed for the story, Amazon's decision appears based on the ability to lure workers, but highlighted the "modern economy's winner-take-all dynamic."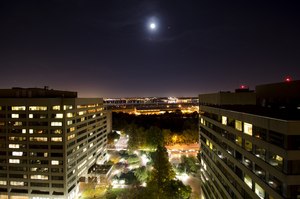 This is a 'rich get richer' story," said Stephen Walters, an economics professor at Loyola University Maryland. "And it raises a big question for these other cities: How do you get into that league?"
Charlotte, considered a top place for tech talent to live and work in the Computing Technology Industry Association's 2018 Tech Town Index, has its doubts about Amazon's HQ2 choices.
City Council Member Tariq Bokhari told the Times Amazon cited a shortage of tech talent as a mark against the city's selection.
It felt like they had already decided where to go," he said.
Some of the 236 losing cities expressed that it doesn't seem like they were ever really considered, despite offering billions in incentives and attention grabbing appeals, like loading their applications on Kindles (Baltimore).
Public leaders and economic development professionals are wondering, how can they attract the jobs that portend future economic growth when the tech giants are adding jobs in already-winning metros?