5 Takeaways for PSAP Team Building from Coach Brian Billick
Former Baltimore Ravens Coach Brian Billick's advice can help emergency communications centers improve team building.
To introduce the keynote speech at the 85th annual APCO conference's distinguished achievers breakfast last month, Angel Arocho, executive director of compliance for Comcast, shared not only praise for Coach Brian Billick, but also a video on his principles for success. In the inspiring video, Billick, now an NFL analyst for the FOX network, is seen saying to his team, "we have to find individually more personal discipline."
"You all need a video like that," Billick told the room of public safety telecommunicators as he took the stage.
Billick served as head coach of the Baltimore Ravens for nine years and led them to Superbowl XXXV victory over the New York Giants in one of the most memorable football games in history. Known for his iconic post game speeches, Billick shared his advice on reconnecting with best practices to improve teamwork with a large audience of those operating and serving 911 emergency communications centers across the country.
The following are five takeaways public safety answering points (PSAPs) can use for team building from his engaging talk and well-received talk.
#1 The Business Has an Effect on Team Building
Billick said that what he has learned from his industry can be true for any industry:
...The business side inserts itself into everything you do."
For example, football players want to do what they need to do to qualify for the next contract, when they say they "just want to win." But if he split all the contract budget evenly among all players, half of the team would be angry.
It's the touches, catches and tackles that quantifies players' abilities, they are not incentivized to win in their contracts, he said.
Everyone has a vested self-interest, he illustrated through a story about fantasy football.
#2 Personnel Structure & Chemistry are Critical to Successful Teams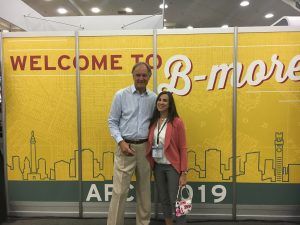 Team building is like making a bacon and egg breakfast:
The chicken is involved, the pig is committed," he said.
While all managers may seek to have all professionals, or "Patriots" (in reference to the New England Patriots), any team needs to have 30% "pigs." They are the gatekeepers, according to Billick.
They need to be developed. If your team doesn't have enough leadership, he told the APCO audience, "you need to develop it, or go find it."
#3 Seek to Achieve SMART Goals
Mission statements cost a lot of money, he said, but often you'll run into things that are "diametrically" opposed to the mission.
Your workforce will judge your accomplishments by the goals you put in front of them, he warned. So make sure goals are SMART:
Specific
Measurable
Attainable
Realistic
Timely
Billick said that he found a "lightning bolt" of inspiration in reading Simon Sinek on the psychology of buying. "People don't buy what you do, they buy because of why you sell it." Billick said it's the same thing with personnel -- "your team doesn't care what you know, they care why you know it."
Watch a video on Sinek's explanation:
Your workforce needs to know you've got as much invested as they do, Billick said.
#4 Understand What Separates A Good Team From a Great Team
Billick said there are two players that can't play for him:
The player that can't do what he's told
The player that only does what he's told
He had a player that did not follow his play, but his pass led to success anyway. Billick said when he asked the player why, his answer was beautiful in its simplicity: "because he was open."
Billick said, "I needed to underwrite that decision...he knew what the mission was because he took the bigger view."
In another story, Billick recounted how a defensive line coach would always be heard saying "we're okay," even when there was major yardage loss. Billick saw this as problematic, because in many instances, it wasn't true.
When you interact in this way, how's this going to affect your team? Your team needs to know you know "it's not okay," he said.
Billick also recounted how early after he first moved from Minnesota, the Ravens lost big to the Kansas City Chiefs in one game. His morale was low, and his then 15-year old daughter Aubrey called him out in a letter about how tough the move was on the whole Billick family, left on his pillow.
You're making this all about you. Get over it," she wrote.
One year later, the Ravens beat the Raiders to go to the Superbowl. His daughter then said, "Dad, we made a lot of money today, didn't we?"
Billick credited having the right amount of "pigs" to keep the game together and achieve success, but also indicated how important it is for leaders to maintain morale when times are tough.
#5 Team Leaders Must 'Buy' What You Do
What separates a good team from a great team comes down to personnel, said Billick.
He recounted a story about Steve McNair and Derrick Mason performing a play he did not call. When he asked why, Mason said McNair "called Toss Right," but Billlick said there was no play called 'Toss Right'.
The team had such a belief in McNair, Billick said.
That's when you know you've got leadership."
Billick said Ray Lewis was an amazing natural leader -- every meeting, every practice, every workout, he brought consistency. Because of Lewis, Billick let his players sleep at home before games. The rule was, if one of the other players didn't show up accordingly, Billick would call them back. He said in nine years, he never had an incident where the team prevented Lewis from sleeping in his bed.
Players like these "buy" what you do, Billick told the public safety telecommunicators at the distinguished leaders breakfast. For your leaders, "it's easy to identify your motivation."
Put that with the right mission statement, and PSAP leaders will have their own version of a Superbowl win, he said.