Peer to Peer Electric Car Sharing Pilot Launches in Portland
Pacific Power, Drive Oregon and partners are testing a peer to peer electric car sharing pilot to assist lower-income residents in Northeast Portland.
---
PORTLAND, ORE -- The first peer to peer car sharing pilot program in the United States is a project of Drive Oregon, Pacific Power and the Hacienda Community Development Corporation (CDC). For the project, three used Honda Fit electric vehicles and charging capabilities were installed at the Vista de Rosas affordable housing apartment complex in Northeast Portland.
"One of the key elements of affordable housing has to be affordable transportation – and electric vehicles are a key piece of the solution," said Multnomah County Commissioner Jessica Vega Pederson.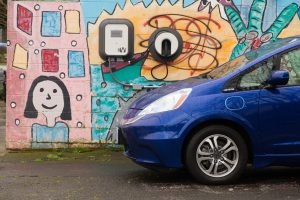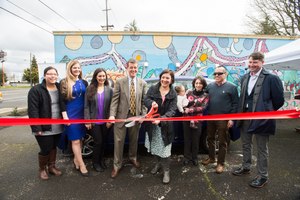 The electric cars are available to community residents to rent at Turo.com.
Gena Scott, Hacienda CDC asset manager said that many residents in Northeast Portland don't have access to bus routes or face hours of time and multiple transfers simply to get to work, see a doctor or run errands.
"Transportation is most families' second highest monthly expense," she said.
The pilot eliminates the cost barriers to ownership and makes electric vehicles available through car sharing.
"Electric cars can have a transformative impact on lower-income communities," said Jeff Allen, Drive Oregon executive director.
This peer to peer pilot electric car sharing pilot is supported by grants from the Meyer Memorial Trust and the Schmidt Family Foundation's 11th Hour Project, with support from the American Honda Motor Company. The CarCharging Group is installing the charging stations.
"This innovative approach to enabling inexpensive, clean and reliable transportation is a great way to open the benefits of EVs to everyone," said Scott Bolton, Pacific Power's vice president of external affairs.
EVs are cheaper and cleaner to operate making them a good choice for commuters and neighborhood needs," Bolton added.
According to Drive Oregon, electric cars are less expensive to drive over time. For example, if the current cost of a sedan's maintenance and gas is $3.87 per gallon, and driving on electricity is equivalent to paying $0.99 per gallon or less for gas, than an Oregon family that drives an average of 853 miles per month can save over $100 per month by driving an electric car.