CTO Download: Improving the Speed of Government Services
With the city's trove of data, Lakeland, Fla., CIO Terry Brigman leads a team finding smart solutions that increase the speed of government services.
---
Lakeland, Fla., is the largest city between Tampa and Orlando, with a population of more than 106,000 and 38 named lakes. As Lakeland's Chief Information Officer and Director of IT, Terry Brigman's primary mission is to use data to find government process inefficiencies, rapidly eliminate them and replace them with smart operations that improve the speed of government services.
In your opinion, how has IT in government evolved over the last decade?
Brigman: As in other businesses, IT is a component of almost every government business process. If we hope to run government efficiently we must take full advantage of all available technology relative to the business functions we provide to our citizens. The rapid digitization of all business processes will require government to adopt a new pace of technical innovation to keep up with employee and citizen needs. We must focus on citizen-centric mobile and cloud technologies and be prepared to exploit these technologies for the benefit of the city. The future of government is on-line, self-service, real-time, all-the-time (e-government).
For IT organizations to meet the needs of citizens and the business departments we serve then we must implement a high performing, reliable, flexible and cost-effective IT infrastructure and applications which use both internal, on-premise, resources as well as cloud offerings from qualified service providers. We must have highly qualified and skilled staff to manage this environment. We should follow PMI project management standards, ITIL change management standards, Systems Development Life Cycle (SDLC) and ITIL IT support best practices.
How does your IT department engage and collaborate with other agencies throughout Lakeland's government?
Brigman: We have several leadership organizations in our county and our 17 municipalities that help connect the IT departments. There are also several planning organizations that work for the benefit of the entire county [such as The Florida Local Government Information Systems Association].
IT is 21st century infrastructure that is just as important as roads, electricity and water and we must treat it that way from a planning perspective. Within our city the IT Department has assigned customer advocates to all our supported business departments. We provide I/T development and support for all city business functions including the electric and water utilities, police, fire, public works, finance, human resources, community development, parks and recreation, internal audit, risk management, purchasing, communications, The Lakeland Linder Regional Airport and The RP Funding Center.
It is our desire to be the primary trusted partner for every city department to meet their information technology needs. It is also our desire that city management will view the IT management staff and the department as key enablers for business process change that will benefit our citizens.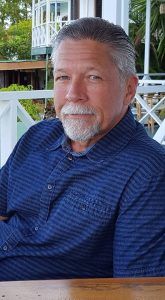 As a technology leader working within the public sector what specific technologies interest you?
Brigman: I believe big data and data analytics will be a key technology for our city for the next several years. We have a tremendous amount of data that we can capitalize on by implementing a city-wide analytics and reporting platform. This data can be used to address business concerns, improve service and reduce cost. This will require both business and IT expertise working in collaborative partnerships to extract value from our data. We can identify and answer business questions with data analytics.
Big data and data analytics will consume more of our IT development effort and will result in rapid change in how we conduct our various businesses and the results we achieve. Lakeland has an electric utility that is fully smart grid enabled. Therefore, we are collecting data from our meters that can be used to benefit our citizens and for reducing outages and planning for future power generation needs. This year we are rolling out smart water meters.
Data analytics can also provide great benefits in purchasing, finance and human resource business analysis. Lakeland must continue to improve the day-to-day results of our business processes which will change the perception of government by our citizens. We can eliminate manual processes for our citizens and our employees and reduce the need for paper forms by using IT systems.
Our new frontier is information delivery to our citizens and our staff:
We can improve citizen interaction with Web applications and mobile enabled technology (apps).
We can improve our employees' job satisfaction and performance while accomplishing our citizen-focused initiatives.
We can provide data directly to our citizens along with scorecards and dashboards in an interactive and easy to use system.
We can provide direct citizen and city staff collaboration tools to improve engagement and satisfaction.
Employee scorecards, dashboards and work-flow key success indicators will also improve performance and service to our citizens. These efforts will require coordinated business process improvement and integrated project management across the entire organization.
Smart cities will begin to take advantage of the Internet of Things (IoT) where sensors are everywhere and this data provides new opportunities. IoT is being watched closely and we have already implemented automated lake level monitoring which utilizes the same infrastructure as our smart utilities meters.
We believe some of IT workload will move to the cloud. There are many IT architecture, IT systems integration and IT operational considerations. We have a five-year IT plan to review every major city system to determine if we should continue to host internally on-premise or to host externally in the cloud. We have a number of systems that have already been migrated to the cloud such as our Office 365 email application or originally purchased as a cloud hosted system such as our public records management system.
Each situation will have different cost and risk models to be considered. Be assured, the vendors will make money on hosted systems. We have to be technically and financially wise about our hosting decisions.
Can you describe innovative examples of your government utilizing technology?
Brigman: Electronic plans review provides an easy method for citizens to submit plans and it reduces the amount of time for Lakeland to respond. This also creates valuable metrics that we can use to plan for other future improvements; for example, the work flow and time consumed in every step of the plans approval process provides data that we can use to identify areas needing more efficiency.
Also, citizens have the ability to directly request public records from an easy to use Web interface. They can track the progress of the request and receive the requested documents.
Lastly, we have Web and mobile tools which allow our citizens to see their electric and water consumption and costs and to pay their bills.
These IT systems provide excellent citizen engagement and service by giving our citizens control over when and how they personally interact with the city. Citizens interact directly with these systems eliminating manual effort and improving the quality and speed of government services.
When implementing or adopting new technologies what challenges have you had to overcome? 
Brigman: Our vision has to be firmly fixed on business process improvement. New technologies must provide higher quality business outcomes, reduce cost or time and engage our citizens.
Of course, we must constantly develop our IT professionals skills, knowledge and abilities to evaluate and implement new technologies. Flexible infrastructure will eliminate some of the problems associated with growth and scalability. Systems integration and IT architecture becomes a greater concern as some systems move to the cloud and some stay on-premise.
As a civic and technology leader what keeps you up at night? 
Brigman: I'm still bothered by the perception of government as slow and inefficient. Generally, at the municipal level, I do not see that to be the case in our city or many other cities that I am personally familiar with. When I do see inefficiencies due to silo thinking or a lack of engagement it bothers me. Identifying and eliminating any waste in government is what keeps me up at night. I believe technology is a key component of the solutions to these problems.
EfficientGov's CTO Download column highlights the work of civic IT leaders that achieve notable, forward-thinking technical solutions that change the game for their local governments. Who they are, what they believe and their approaches advance cities governing under limited resources.
Civic technology leaders who would like to participate in CTO Download should email editor@efficientgov.com.