CTO Download: Balancing the Costs of Digital Government
Christopher Luter, CIO of the Forest County Potawatomi, is leading rural broadband implementation and a cost-effective transition to digital government.
---
Christoper Luter, chief information officer for the Forest County Potawatomi Community in Wisconsin, describes a mindful and pragmatic approach to a digital government transformation. He is leading a rural information technology department that strives to provide residents with tangible benefits realized from well-considered investments in technology.
Since the late 1800s, the Forest County Potawatomi have lived in Forest County, Wisconsin. As the largest employer in Forest County, the tribal nation is pursuing digital access as well as business strategies that eliminate government silos and improve decision making. Luter values a focus on ensuring that project management processes are always in line because innovations must respect that investments are made with public funds, and always come with tradeoffs.
In your opinion, how has IT's role in government evolved over the last decade?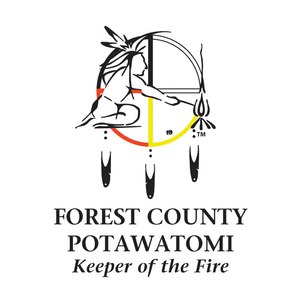 Luter: Over the last decade awareness of the strategic value that technology can provide to a government has grown tremendously. Government has started to seek opportunity to leverage technology to better engage and increase transparency with citizens. This has resulted in more awareness of the silos that have been created by traditional government approaches (agency segmentation) as well as internal programmatic solutions and data segmentation.
Essentially, the citizen has started to clearly express exasperation with bureaucracy and government leaders seeking change which embraces ways that government provides value for citizens.
Awareness has raised expectations of a more active participation from IT leaders along with a driven desire for innovative approaches to streamline interactions all while focusing on efficiencies, integrations, effectiveness and security.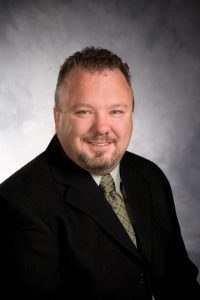 As an IT civic leader what are some technologies that interest you and why? 
Luter: For me and my team, we aim to prioritize our efforts around tools that can create value for the citizens we serve. For example, the ability of the government to reach out to and work with the citizen is a key component within the changes that are occurring around interactions with government.
Given we are in rural Wisconsin, access to resources like telecommunications solutions are often a challenge. In the Northwoods of Wisconsin, access to a resource like Internet cannot be taken for granted, the reality is that many of the changes that governments are undergoing in major metros, as well as the state and federal level, become extremely challenging in a rural setting.
Our approach to this specific issue has been to attack the fundamental underpinning and infrastructure needed (30 miles of fiber) to allow the citizen to have access to the Internet. The opportunities are endless, however, one in particular has allowed my team to work with our partner to establish a public access type cable video channel resource and internally we have investments in Internet streaming and traditional "cable" channel communication.
As we proceed with the above, we as the IT department have sought federal grants to allow us to complement our efforts such as one known as the "FILM" (Fostering, Independence, Leadership and Mentoring). This to begin to develop media skills that will be key to running both streaming media solutions as well as the "TV station" and also aid in development of content for these resources. This program has been highly successful in engaging kids with technology which has resulted in touring and providing an interview with the local news station and provided the opportunity to act as the film crew for an episode of a nationally syndicated cooking show this summer.
The goal and the key technology may have been providing reliable Internet via a FTTH implementation, a very traditional IT project, however, the effort has been focused on the value this will provide to the community and the citizen. This effort will impact every facet of government – from cultural education, to development of community, to improved healthcare and increased transparency – and ultimately, it will provide improved interactions between the citizen and the resources delivered by the government.
We are trying to reimagine ourselves and reshape our role within government. Within the more traditional scope of IT, we are:
Removing the barriers between silos and concentrating information and data into more centralized and standardized tools
Better leveraging data for business intelligence and to improve our ability to manage government based on data
Examining enterprise applications constantly to ensure we provide information that can make a difference
We are trying to reimagine ourselves and reshape our role within government.
When implementing or adopting new technologies what challenges have you had to overcome?
Luter: We are definitely learning the importance of traditional process around project planning, communication and requirements gathering. For example, as we progress we focus on an agile approach in our methodology because a traditional approach like waterfall, especially given the rate of change in our profession today, requires the ability to react and be flexible.
So much of what we are doing ties to new and innovative approaches for the organization we are part of. In many cases, traditional IT in government has been fundamentally "order takers." Moving away from the traditional role of IT in governments, and becoming a group focused around innovation and value creation, makes it even more important for us to be diligent and disciplined in our efforts and our processes.
Often IT teams, in my experience, feel that innovation is code for minimizing discipline in process. But when managing change, the approach needed includes solid requirements gathering, detailed discovery, well thought out project planning and extensive communication with your customer. Communication is particularly important. It needs to be leveraged to drive user buy-in because a participatory approach is required and helps to the value of an effort for all engaged.
It should be recognized that change is not just something you "do." There is a very detailed process which can be undertaken, and as government IT departments change they should understand change management models and approaches, like .
These methodologies can dramatically increase the rate of success if leveraged properly..
As a civic and technology leader what keeps you up at night? 
Luter: Many of us can agree, we are constantly being asked to do more and complete everything "faster."  As part of the public sector, however, we also are part of highly structured, regimented and regulated set of operations which face constant scrutiny since we are operating with public funds.
These funds are meant to provide services for citizens that do not necessarily readily align to perceived IT expenses. IT solutions are costly, and the perception of the cost of IT can be challenging when you contrast a service that for example feeds small children to the cost of purchasing a new firewall. The need to successfully contrast the value of the solutions I provide against programs that feed children can be a very difficult decision to make.
As we all know too well, today's world is also one which is filled with security issues – and remaining vigilant on security is more an issue today than ever. Again, there is a constant juggling act that is far more than simple ROI or risk management that has to be considered. The investment in such solutions must be properly balanced and orchestrated in an environment that is traditionally considered "target rich" by hackers.
Ultimately the thing that most keeps me awake at night though is the constant balancing act of improving and growing my team, driving improvement for those we serve and executing innovative leading-edge solutions.
EfficientGov's CTO Download column highlights the work of civic IT leaders that achieve notable, forward-thinking technical solutions that change the game for their local governments. Who they are, what they believe and their approaches advance cities governing under limited resources.
Civic technology leaders who would like to participate in CTO Download should email editor@efficientgov.com.