Time to read: 11 library grants for schools
These grants benefit libraries and librarians as they help provide access to information through literature and non-fiction
---
Without books and libraries, how will our children learn? Funding libraries is essential to the success of the future of our country and world. Below, check out these 11 grants that benefit libraries and librarians as they help provide access to information through literature and non-fiction.
GRANT OPPORTUNITIES
Beyond Words is a disaster relief fund for public school libraries in Dollar General store communities. Grants are awarded to public school libraries that have incurred substantial damage or hardship due to a natural disaster, fire or an act recognized by the federal government as terrorism.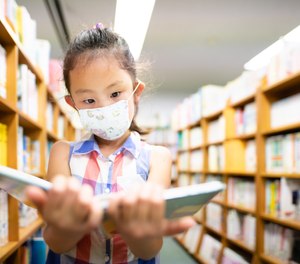 The Distinguished Service Award honors an individual member of the Association for Library Service to Children (ALSC) who has made significant contributions to, and an impact on, library service to children and/or ALSC.
The I Love My Librarian Award program, administered by the American Library Association, recognizes librarians throughout the United States for exemplary service to their communities. Recognize the accomplishments of exceptional public, school, college, community college or university librarians by nominating them. Each year, up to 10 librarians are honored at a ceremony held in their honor and receive a $5,000 cash award.
The American Association of School Librarians Innovative Reading Grant supports the planning and implementation of a unique and innovative program for K-9 learners, which motivates and encourages reading – especially with struggling readers. The project or reading program should promote the importance of reading, facilitate the learners' literacy development, and be supported by current reading research, practice and policy. The applicant must be a personal member of AASL.
The Inspire Collection Development Grant helps existing public middle or high schools extend, update and diversify the book, online, subscription and/or software collections in their library in order to realize sustainable improvement in student achievement at their school. Purchasing can include books, online subscriptions and/or software collections, as well as accessibility extensions.
The Laura Bush Foundation for America's Libraries provides funds to the country's neediest schools so that they can extend, update and diversify the book and print collections in their libraries with the goal of encouraging students to develop a love of reading and learning. The grant award may be used only for books, periodicals, eBooks, reference materials and magazine/newspaper subscriptions.
The Lisa Libraries donate new children's books and small libraries to grassroots organizations throughout the U.S. that work with kids in poor and underserved areas. Book donations go toward helping communities that need a small library, need to rebuild or make additions to a library, or organizations serving children who would benefit from being given new books to take home. Some of the libraries established have been at daycare centers, prison visiting areas for children of incarcerated parents and after-school programs.
The National School Library of the Year award recognizes school libraries as a unique and essential part of their learning community. To be eligible, the school librarian must have a personal AASL membership. The following elements are the groundwork for an effective school library and must be present for consideration:
The school library's mission, goals and objectives relate to the mission, goals and objectives of the school's and district's long-range plan.
The school library is continuously assessed and evaluated to ensure that it meets the needs of all members of the learning community.
The school library is a dynamic learning environment that bridges the gap between equitable access and opportunities for all learners.
The library scheduling is thoughtfully designed to ensure learners have access to school library services, spaces and resources at the point of need.
Summer reading grants by the Dollar General Literacy Foundation support the creation or expansion of summer reading programs. Local nonprofit organizations, schools and libraries are eligible to apply if their programs meet the following criteria: target Pre-K through grade 12 students who are new readers, target below grade level readers or assist readers with learning disabilities.
The ALSC Summer Reading Program Grant is designed to encourage reading programs for children in public libraries by providing $3,000 in financial assistance, while recognizing ALSC members for outstanding program development. This grant is sponsored by Baker & Taylor, a premier provider of books, digital content and technology solutions that help public libraries improve community outcomes through literacy and learning. This grant is expected to open Fall 2022 for Summer 2023.
Youth literacy grants are provided to schools, public libraries and nonprofit organizations who help students that are below grade level or having trouble reading. Grant funding is provided to assist in the following areas: to implement new or expanding existing literacy programs, to purchase new technology or equipment to support literacy initiatives, or to purchase books, materials or software for literacy programs.