$10 Million in Rural Broadband Grants Available
The USDA is offering grants to help communities establish and deploy rural broadband for residents, businesses and public facilities.
---
Local governments and non-profit organizations in eligible areas that lack any existing broadband speed of at least 4 Mbps downstream and 1 Mbps upstream (download plus upload) can apply for rural broadband grants from U.S. Department of Agriculture's (USDA) Community Connect Grants by March 13, 2017.
Grant awards will range from $100,000 up to $3 million. Matching funds of 15 percent -- from non-federal sources -- are required.
The opportunity is for communities that do not have private sector providers that deliver rural broadband service.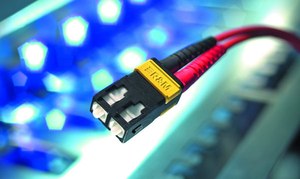 USDA has funding to help rural communities construct, acquire or lease facilities, spectrum, land or buildings used to deploy broadband service to residences, business customers and community facilities like public schools, fire stations and public libraries.
Individual awards can also be used to provide broadband service free of charge to critical community facilities for up to two years.
Find out if your community is eligible by using USDA's online Broadband Program Mapping Tool.
Review a 2017 webinar presentation on Community Connect Grant Program eligibility and requirements.
Learn more about these rural broadband grants and apply on Grants.gov.