The San Diego Foundation announces $750,000 in STEM programming grants
Thirteen nonprofits in the region will be receiving funding to help minority students better access educational opportunities in science and technology
---
Last week the San Diego Foundation announced it will be awarding $750,000 in grants to 13 nonprofit organizations working to bridge the opportunity gap for minorities in STEM careers.
Founded in 1975, the San Diego Foundation is a philanthropic organization dedicated to improving the quality of life for San Diego residents through equitable opportunities. The Foundation manages more than 2,100 funds and since its founding, it has given more than $1.3 billion to nonprofits that serve the San Diego community. 
The Foundation operates various programs, including its Science & Technology Program, under which the grants are being awarded. This program is specifically dedicated to promoting STEM education across the region, among minorities in particular.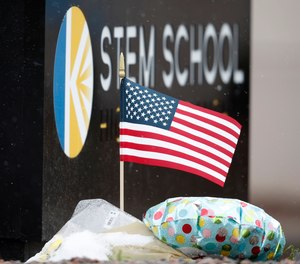 The Education Achievement Gap
America has a history with education inequality as long as the country itself has existed, and the fight to correct the achievement gaps in minority communities that have resulted from it — from indigenous populations to Black to Latin American — is ongoing.
Everything from job prospects to quality of life in the U.S., and most other countries, is largely dependent on an individual's level of education and academic success. The achievement gaps that have been observed by researchers across the different states and communities are largely connected to their socioeconomic disparities.
According to a study done by the Center for Education Policy Analysis, "Black and Hispanic children's parents typically have lower incomes and lower levels of educational attainment than white children's parents. Because higher-income and more-educated families typically can provide more educational opportunities for their children, family socioeconomic resources are strongly related to educational outcomes."
You can imagine how dire the situation is in indigenous populations where resources are far more limited, and obstacle more abundant.
That being said, it's no surprise that Black and Latin American communities, and we can assume indigenous peoples, are underrepresented in the STEM workforce.
Programs like the ones the San Diego Foundation is providing funding to can help increase the inclusion and participation of minority groups in STEM careers.
"We envision a San Diego where all young adults, regardless of their background, have the resources and opportunities to become the leading scientists and innovators of tomorrow," Director of Community Impact at The San Diego Foundation Katie Rast said in a press release. "By increasing access to STEM education and internship opportunities for those most underrepresented in the field, The San Diego Foundation aims to create an equitable approach that will expand pathways to success for all San Diegans."
Below is a break down of the grant awards:
San Diego State University Research Foundation
A $75,000 grant will support summer internships for high school and community college student through the WE BELIEVE program (Women and Black Empowered Learners Interning in Engineering Environments) which develops a pipeline for historically underrepresented students in San Diego into STEM degree pathways via a research experience.
CREATE at the University of California San Diego
A $75,000 grant will be used to expand the STEMULATE program (STEM Undergraduate Leadership and Teaching Empowerment), which provides low-income and underrepresented students with mentorship and internship opportunities.
PATHS at the University of California San Diego
A $75,000 grant will support the PATHS program (PATHways to STEM Through Enhanced Access and Mentorship), which provides students with financial aid, basic needs and socioemotional support that allow them to concentrate their energies on pursuing their STEM degrees.
Miramar College Foundation
A $75,000 grant will support the SCE program (Supply Chain Experience) at the Southern California Biotechnology Center at San Diego Miramar College. The program improves career readiness among underrepresented community college students by connecting them with advanced internship opportunities and hands-on experience in a supportive environment.
California State University San Marcos
A $74,813 grant will allow more students to participate in the STEM Summer Scholars program, which provides high-quality instruction in the sciences to a diverse student population.
Office of Undergraduate Research, University of San Diego
A $70,000 grant will provide stipends and resources to underrepresented STEM students participating in the university's Pre-Undergraduate Research Experience (PURE) and Summer Undergraduate Research Experience (SURE) programs.
Access, Inc.
A $65,037 grant will help support youth who have experienced trauma and have overcome challenges, such as homelessness who are drawn to science and technology studies. The program helps them advance their understanding of science and technology careers and the impact they can make to their preferred field.
Palomar College Foundation
A $50,000 grant will fund the Palomar College STEM Robotics Summer Institute, which offers underserved students an opportunity to see themselves as future robotics engineers, developers, and designers.
Interfaith Community Services
A $46,400 grant will support the Transitional Youth Academy 2021 STEM Summer Internship Program that provides historically-underrepresented youth with opportunities to engage in hands-on experiences in STEM-focused paid internships.
Zoological Society of San Diego
A $42,600 grant will expand the reach of the San Diego Zoo Global Internships in Conservation Technology program, which helps underrepresented young adults who are pursuing degrees in computer science, data science, and/or engineering.
San Diego Natural History Museum
A $40,000 grant will allow the Natural History Museum to offer STEM internships that build professional experience and expertise in research and biological consulting.
Salk Institute for Biological Studies
A $35,000 grant will enable more historically-underrepresented young adults to participate in the Heithoff-Brody High School Summer Scholars program.
Elementary Institute of Science
A $26,150 grant will connect underrepresented youth to stipend-supported STEM internships that move students into advanced scientific and technical career opportunity pathways by engaging females from Title I high schools in a comprehensive Unmanned Aircraft System (UAS, also known as drones) education and certification program.
Learn more about the organizations and programs the San Diego Foundation grants will support here.