The Community Foundation of Greater Muscatine announces the first two recipients of its Racial Justice Fund grants
The Flickinger Learning Center and AIM each received a $5,000 grant to support their work to provide equal opportunity education for youths
---
Last month, The Community Foundation of Greater Muscatine announced the first two recipients of its Racial Justice Fund grants — Flickinger Learning Center and the Aligned Impact Muscatine (AIM).
Founded in 1999, The Community Foundation of Greater Muscatine was created with the mission of working to improve the quality of life for Muscatine County, Iowa, residents through philanthropy. The money it raises through donations and other efforts is used to address issues of health, education and housing within the community.
Earlier this year, the foundation established the Racial Justice Fund in response to the multiple incidents of police brutality against black men and women that sparked mass protests across the nation amid the pandemic. The goal of the fund is to help further racial justice, equity and inclusion across the Muscatine and Louisa Counties, with a focus on the most marginalized groups.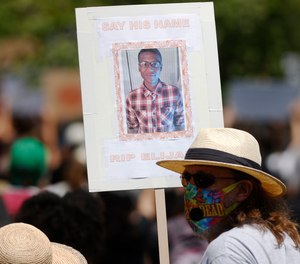 "The bedrock of the Community Foundation is improving the quality of life in Muscatine County. To this end, one of the five core values that drives our work is fostering a deep respect for all people across the community," said Charla Schafer, Community Foundation Executive Director in a press release. "The Racial Justice Fund will serve as a catalyst by deepening conversations, engaging bold ideas in eliminating racial disparities, and expanding learning platforms to collectively build proximity and center the voices of those often overlooked. The work done today will strengthen lives and better our tomorrow." 
The Foundation called on community members, businesses, organizations and churches to donate to the fund, with a promise of matching the first $25,000 raised with money from its own treasury.
The Flickinger Learning Center and AIM each received a $5,000 grant to support their work to provide equal opportunity education for youths.
Flickinger Learning Center
The Flickinger Learning Center provides after school programming to academically and behaviorally at-risk and underprivileged youths through the following services:
Learning Programs to improve efficiency and comprehension in math and reading
Specialized classes such as arts & crafts, financial literacy, STEM, and social skills
Emotional & social development through psychology & nutritional teachings
After school snacks to provide fuel for learning
A safe environment for at-risk youth at one of our four locations
Aligned Impact Muscatine (AIM)
The Aligned Impact Muscatine is a collaborative, grant-funded initiative dedicated to reducing achievement gaps and improving the lives of children and families they serve, with four main goals: 
Every child enters Kindergarten ready to learn.
Every child succeeds academically through support in and out of school.
Every student graduates from high school prepared for post-secondary education or career training.
Every adult has completed the education and training to obtain a career that can sustain a family.
The Foundation is still accepting applications and will continue to do so on a rolling basis through 2021. Priority will be given to charitable organizations, based on the following criteria:
Grants that are collaborative across a networked alliance
Grants that connect multiple issues or communities
Applicant organizations/networks who are led by people of color
Multi-year grants of up to three years may be awarded. Organizations outside of Muscatine and Louisa Counties that work to serve the two communities are eligible to apply.
Learn more about the Community Foundation of Greater Muscatine and its Racial Justice Fund.