The Advantages of Outsourcing Libraries
Find out what KPIs reveal about library operations and how Riverside County, Calif., went from failing to expanding by outsourcing libraries.
---
The average cost per visit in Arkansas libraries is more than $9, while in Connecticut it's almost $16, according to Library Systems Services (LS&S) of Rockville, Md., a consultant that has been working with and operating libraries since 1997. By taking the administrative burden off the table, outsourcing libraries is helping cities streamline library operations and expand programs -- while lowering costs.
Libraries are important public platforms for economic and workforce development, in addition to promoting literacy and learning. And like any other city service, libraries are in competition for budget dollars.
It's an area that is ripe for savings," said Chris Ourand, vice president of marketing and communications for LS&S, which works with 20 library systems across across six states.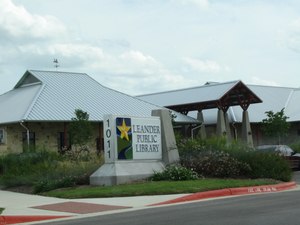 The advantages of outsourcing library services are:
Single invoice rather than numerous lines in city budgets
Lower service costs
Management of library staffing and vendors
Integrated IT/cloud operations
Volume purchasing
Faster patron services
Setting a Baseline for Performance
How can cities better understand the cost of their library operations, and learn how to improve patron services while reducing unnecessary costs?
One way is through data.
LS&S uses data from the Institute for Museum and Library Services to show cities, towns and counties trends like, 'How many library visits are for computer use? What is the percent of the budget spent on books versus staff? How popular are library programs?'
The company provides a Library Vitality Index --  customized, individual reports full of key performance indicators that benchmark a library's performance against its peers within its state, and across the country. The data identifies what is working well at a library, and which areas need improvement, setting a baseline to track future performance.
Tracking Cost Efficiency
For Leander, Texas, LS&S calculated that it costs the city $3.41 each time a patron walks through its library doors. Nationally, for Leander to rank in the Top 25 percent for libraries serving populations of 25,000-49,000, the city would need to reduce its overall cost per visit by nearly $0.55.
That translates into a potential savings $83,146 per year for the city.
By looking at staffing, circulation, computer usage and program attendance in addition to overall visits over a five-year period, LS&S showed Leander which areas it can focus on to improve its library services.
Like most libraries, Leander Public Library's computer use and overall visits declined, but program attendance is increasing, according to data LS&S shared with Gov1. The city's Library Vitality Index report indicates the data is consistent with trends across the library industry. Many more people rely on smartphones or have Internet access elsewhere.
For every 100 people that come to the Leander Public Library, 80 come to check out a book, while 14 come to use a computer and six visit to attend a program. About 86 percent of those attending a program are children.
LS&S has been working with the city of Leander since 2006. In a comparison among its peers -- libraries in other Texas cities and counties -- Leander Public Library is less expensive to run at $135.71 per hour. The public library in Saginaw costs $212.35 per hour, while Crowley and Copperas Cove spend about $180 per hour on their library operations.
The First to Outsource Libraries, Two Decades Later
Riverside County, Calif., became the first government organization to outsource library operations in 1997. Due to an increase in funding for California schools, the county's board of supervisors found that reduced library system funding levels could not adequately cover the community's existing services.
Instead of scaling back, the county took the unprecedented step of soliciting proposals to run the system, selecting LS&S in a competitive bid process.
Within the first year, according to LS&S, Riverside County:
Decreased operational costs by $900,000
Doubled the materials budget from $100,000 to $200,000
Increase library operating hours by an average of 34 percent
Increased material circulation by 15 percent
Scheduled significantly more community events
Secured employment for 100 percent of existing staff
In addition to retaining all library employees along with their retirement investments, the county's move to outsourcing libraries established a 401k, Social Security and merit-based raises.
Two decades later, outsourcing libraries is still yielding achievements for the county. For example, there were no new tax requests for 18 years, until 2015 -- despite substantial growth in the county's system:
The number of library facilities increased from 24 to 38.
The book budget increased from $180,000 to $1 million.
Annual visits increased from 1.9 million to 4.2 million.
Program attendance increased from about 20,000 to 141,049 participants.
Adult program attendees increased from 1,082 to 66,028.
Staff increased through 100 jobs.
15,000 children were enrolled in literacy programs.
Over the course of the public-private partnership, LS&S also spearheaded a shift in technology, implementing a system-wide RFID self-service system by 2010, adding WiFi access at every library and procuring hardware, like the county's five public 3D printers.
"More than 2,400 libraries nationwide have cut back their hours; many have had to close entirely...In stark contrast to such sad statistics, our library hours, programming and materials here in Riverside County have increased. Additionally, our efforts have been lauded — here in California and by national organizations," said Gary Christmas, MLS, Riverside's former chief deputy county executive in an LS&S report about the partnership.