Back to school: How to find K-12 education grants
There are various ways to search for education grants, including free databases and paid subscriptions
---
Locating grant funding for schools doesn't have to be a chore. With all the free databases and paid subscriptions available these days, not to mention search engines, there are numerous options to help you find the right grants for your district.
An anonymous person once said, "Respect your parents. They passed school without Google." But even if you pride yourself on being able to find the information you need without Google (or the search engine of your choice), you're still going to want to put this free and easy method to work for you in your grants search. Try searching for project keywords like "grants for literacy" or "grants for school gardens."
Looking for something a little more robust? Here are some additional ideas of where to look for K-12 education grants for the FY22 school year and beyond.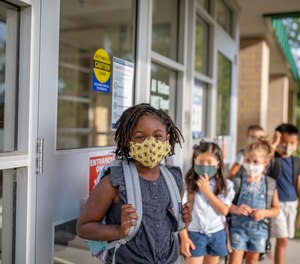 GrantFinder (Lexipol): This paid subscription database "is a real-time, online, searchable database of every federal, state, foundation and corporate grant available to local governments and their community partners." You can search by project keywords, program areas such as school safety or college readiness, and put in the location for your project to find relevant grant opportunities. Cost: For educationgrantshelp, the subscription is $45 per month.
Foundation Directory Online by Candid: Many grant professionals use this paid subscription database of more than 23.3 million grant makers. Here is a powerful tip: access this resource for free in many public libraries. You can download funder summaries, Form 990s, and key foundation grant decision makers to start building relationships with funders. Cost: $1,499 annually.
Instrumentl: This paid subscription database can be used on its own or can complement other grant databases. Email reminders of grant deadlines can be sent through this system, and grant submissions can be tracked by year, project, and application stage. Cost: $149 per month annually for a basic subscription.
The School Funding Center: This paid subscription database lists 1,135,875 grant opportunities for schools worth $12,565,650,072. Corporate, state, federal, and private foundation grants are included. Cost: 12-month license-$197 per year; District License-$997 per year; can also do free search which results in a few opportunities.  
GrantsAlert: This is a limited database that claims to be for schools and school districts. Smaller grants are listed for free while larger grants can be found through a paid subscription. Cost: $99 annually or $9 per month.
GrantStation: This is another reliable subscription database for private foundations. You can also find concise lists of agencies offering grants by state (i.e., California state grants). If you join the Grant Professionals Association or subscribe to the Chronicle of Philanthropy ($109.95 annually), this subscription is free. Cost: $169 annually or $219 for two years.
Grant Gopher: This database provides grant results for schools, municipalities, and nonprofits. You can save your grant searches within the database. With a free Lite Plan subscription, you can find a listing of five grants in their database and receive email alerts. Cost: Pro Plan $9 per month with one free month per annual membership.
Grants.gov: Looking for federal education grants? Search by project keywords, the grant opportunity name, grant opportunity number, or funding department name (i.e., Department of Education, United States Department of Agriculture, etc.). You can also sign up for email alerts for particular grants when you need updates. Cost: free.
State DOEs: Don't forget to look for grants on your state Department of Education website, such as this one through the Arizona Department of Education (ADE) or the Texas Education Agency (TEA). Cost: free.
Remember to search for new grants several times per year, and set up a grants calendar to stay up to date. Good luck with you funding search.