Mike Bloomberg announces global competition for cities to address COVID-19
Selected cities will win $1 million grants to help their communities rebound from the impacts of the global pandemic
---
Business mogul, politician and billionaire Mike Bloomberg will be holding a global contest open to mayors of cities across the globe, called the 2021 Global Mayors Challenge, to help select winners address persisting economic and public health and safety issues related to COVID-19.
Cities have been the hardest hit by the pandemic both economically and with infection rates. The Bloomberg Cities Network had this to say about the pandemic and its impact on cities:
"COVID-19 has changed daily life for people around the world and required that cities do more with fewer resources than ever before. Yet, even in the face of a public health crisis, social unrest, massive budget shortfalls, and mounting climate disasters, mayors are innovating and taking bold steps to tackle their cities' most pressing challenges."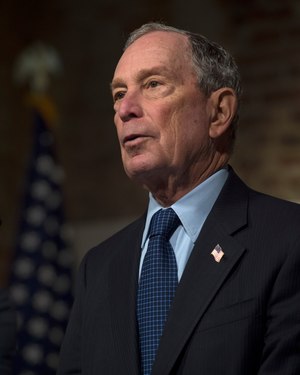 With the $1 million grant award winners will receive, a lucky handful of cities will be able to actualize innovative ideas they have to meet the challenges their cities are facing during this pandemic.
Launched in 2013, this is the fifth Mayors Challenge hosted by Bloomberg Philanthropies, though the others focused more broadly on issues like homelessness, public health, climate change, equity, education and more.
Previous winning cities include:
Providence, Rhode Island, United States
Stocholm, Sweden
Medellín, Colombia
Huntington, West Virginia, United States
The 2021 Mayor's Challenge is open to cities with populations of 100,000 or more. Applicants are encouraged to submit ideas on how to address the pandemic, regardless of what stage of development or implementation the idea is. However, the ideas themselves need to be impactful on wide scale and capable of being adopted by other cities. The first 500 cities to RSVP their participation in the competition will receive expert support from Bloomberg Philanthropies to develop their proposals.
Applications are being accepted through March 21, 2021. In June, 50 finalists will be selected by a committee led by Mellody Hobson, the incoming chairwoman of Starbucks, and David Wright Miliband, CEO of the International Rescue Committee. They will be provided additional expert support, as well as funding, to expand on their ideas over some months.
Finally, 15 grand prize winners will be selected towards the end of the year, each being awarded $1 million, as well as given "robust multi-year support" to put their innovative ideas into action and share them with other cities.
Applications will be evaluated on the following criteria:
VISION: Ideas should be bold, creative, and, importantly, should tackle the most pressing issues facing your city today.
IMPACT: In order to be successful, ideas should have the potential to significantly improve citizens

'

lives.
IMPLEMENTATION: Though implementation plans may not be fully developed, cities must demonstrate their commitment and a viable path to bringing their ideas to life. This includes garnering support from citizens and key stakeholders.
TRANSFERABILITY: Winning ideas must have the potential to spread to, and succeed in, other cities. Issues addressed should be timely, relevant, and should address problems faced by other cities.
You can apply here.