Tucson delays budget vote amid calls to 'defund' police
Every resident that called into last week's city council meeting asked for more investment in community services
---
The Arizona Daily Star
By Danyelle Khmara
TUCSON, Ariz. — Some Tucsonans are getting behind the national movement to defund police, demanding that the Tucson City Council divest from the Tucson Police Department.
Over the course of nearly 90 minutes, more than 25 speakers called in to the virtual meeting on Tuesday, echoing the national outcry in the wake of George Floyd's death and many other police killings of black people across the country.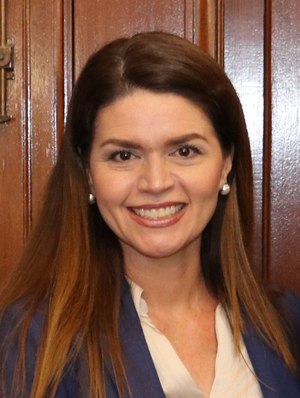 An online petition circulating on social media to defund Tucson police also garnered more than 10,000 signatures in a day, which were submitted to the council.
The council was set to vote on a tentative budget that includes more than $165 million for police, the largest expenditure in the general fund.
Every speaker asked the council to divest from police and invest more in community services, including education, public transportation, housing programs and mental health services.
Nationally, the movement to defund police is taking hold as the majority of City Council members in Minneapolis, where Floyd was killed on May 25, committed to do so. The idea behind the movement is to reallocate funds from police and prisons to community investments such as education, restorative justice, employment and housing.
Tucson callers, many who said they were white, shared some personal examples of problems they had with Tucson police; others described broader systemic issues of police targeting black people and people of color.
Speakers said police are ineffective, that reform hasn't worked and won't stop bad actors, that officers insert the potential for violence into neutral situations, and that the department is overfunded, especially in light of financial hardships due to the coronavirus.
BUDGET CONCERNS
Tucson's tentative budget includes an estimated deficit of $43.8 million by the end of fiscal year 2021-22, which could be greater if the economy does not recover.
"Based on information from University of Arizona economists, it appears the negative impact could be even greater than what we faced during the Great Recession of 2009," says the city manager's recommended budget, presented to the mayor and council on May 5.
City Manager Michael Ortega had all department heads submit plans to cut their budgets 1% a month through June 2021, as well as analyze what an overall 15% cut to their departments could look like should the economy not recover by next calendar year.
In the analyses, proposed cuts would touch nearly every department significantly.
The mayor and council voted Tuesday during a study session to delay adoption of the tentative budget to give more time for public input.
A PROGRESSIVE DEPARTMENT
Tucson Police Chief Chris Magnus lauded his department as one of the most progressive and forward-thinking in the country during a presentation to the council.
He said the force already followed the eight policies outlined in the 8 Can't Wait campaign, created by nonprofit Campaign Zero, a platform of research-based policy solutions to end police brutality.
The department has gained national recognition for the efforts of its Mental Health Services Team, which has helped get more than 1,240 people into treatment, Magnus said. He also noted the department's transparency with the use of body cameras and publishing data.
He talked about community outreach and engagement, diversity of department leadership and the benefits of community service officers — civilians who handle a wide range of service calls, including dealing with less serious disturbances in city parks.
Magnus said the reason defunding police sounds appealing is because when officers try to handle too many needs in a community, it's not successful.
We recognized that a long time ago," he said. "You have a department here that has been committed to putting the right work in the right hands for many years."
The Tucson City Council will hold more virtual public hearings on the budget on June 23 and 30, with plans to adopt a final budget on July 21.

(c)2020 The Arizona Daily Star (Tucson, Ariz.)
McClatchy-Tribune News Service