Philanthropic organization provides funding for community improvement in rural Oregon towns
According to The Reser Family Foundation, "when communities of every size do well, our state becomes stronger."
---
The Reser Family Foundation is now accepting applications for its Small Community Initiative (SCI) grant program for the second year. 
Since 2011, The Reser Family Foundation, a philanthropic organization based in Oregon, has been providing financial aid for community-focused projects in health, education, the arts and environment. The SCI specifically supports rural Oregonian communities outside of metropolitan areas, providing project funding for up to four years, with up to $10,000 being dispersed per year to grant recipients.
supporting at-risk rural communities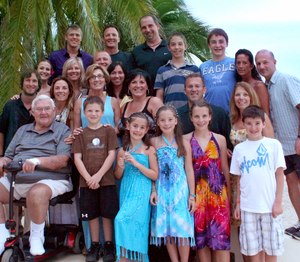 Oregon has been dealing with a large increase in methamphetamine use over the past 11 years, particularly in its rural communities in the central part of the state. In an op-ed published just last month in The Oregonian, Representative Greg Walden (R-Hood River) pointed to the fact that meth-related deaths in the state have increased by 400% since 2009.
Indeed, a 2017 survey, conducted by the Substance Abuse and Mental Services Administration, ranked Oregon second in the nation for methamphetamine use.
But while Walden applauds the Trump administration's enactment of the 2018 SUPPORT for Patients and Communities Act (SUPPORT Act) as an historic measure to combat the opioid crisis, he also believes more can – and must – be done by governments of all levels to combat the various drug crises plaguing America.
"These numbers are only going to get worse if we do not join forces and develop preventative measures and treatment for all substance use disorders," he wrote.
This is where funding opportunities, like The Reser Family Foundation's Small Community Initiative, prove to be so vital.
Research has shown that "poverty, unemployment rates, and the employment-to-population ratio are highly correlated with [both] the prevalence of prescription opioids and with substance use measures."
On average," these findings continue, "counties with worse economic prospects are more likely to have higher rates of opioid prescriptions, opioid related hospitalizations, and drug overdose deaths."
Aiming to bring greater prosperity and a better quality of life to the rural towns of Oregon, the SCI can likewise play a major role in reversing the region's troubling substance use trends.
How the small community initiative works
The Reser Family Foundation's SCI welcomes input from and collaboration between community residents, local business, government leaders and economic institutions in these efforts.
The grant program's goals include the following:
Promote a climate that encourages citizen involvement, open dialogue and innovation;
Prepare leaders to more effectively plan and implement local economic initiatives;
Support sustained revitalization as a critical component of success;
Encourage small towns to think beyond size limits and actively build connections with regional economic initiatives and a wide range of economic partners.
Funding will support awarded communities in the following areas:
Providing Foundation grants to fund certain approved projects annually for up to four years, considering Community Challenge Grants and Matching Funds to be a catalyst;
Partnering Foundation staff with each community as champions;
Providing infrastructure to the community to support fundraising efforts, event coordination/management, crowd-sourcing idea generation, non-profit directory and partner search, and provide social connections, expertise and ideas.
In order to maintain grant funding each year, ahead of their grant renewal, grant recipients must provide progress reports on the work SCI is funding. Recipients are encouraged to develop criteria by which they can evaluate the success of their efforts and to make changes where required to improve the effectiveness of their programs and strategies.
Communities that fit the following criteria are eligible to apply for SCI grant funding:
Town

'

s population is under 15,000 people
Focus of mission and primary activities are in that small town in Oregon
Not adjacent to an urban area
Not inside a metropolitan area
Activities formally support or engage multiple agencies and businesses
Applications for the second round of SCI grant request are due by August 1, 2020. The first stage of the application is open through March 31, 2020. Apply here.