Can Murals Calm Traffic?
A Canadian city is trying to prevent collisions with the installation of public art in major intersections
---
By John Metcalfe
CityLab
The Ontario city of Kitchener has a problem intersection that seems to attract accidents. But municipal regulations prevent the installation of a four-way stop.
The Mount Hope-Breithaupt Park Neighbourhood Association persuaded the city to place an eye-grabbing mural smack in the middle of the intersection.The hope is the artwork, now part of a pilot traffic project, will make drivers focus and navigate the crossing with caution. (Here's a 360-degree, street-level view.)
Kitchener is the latest in a long line of communities to attempt traffic calming via public art. In the 1990s, citizens of Portland, Oregon, started painting their own intersections; a former volunteer says it was "not just about traffic calming" but also "building a sense of community." St. Paul followed up with two murals in 2006, this trippy number being the one that remains: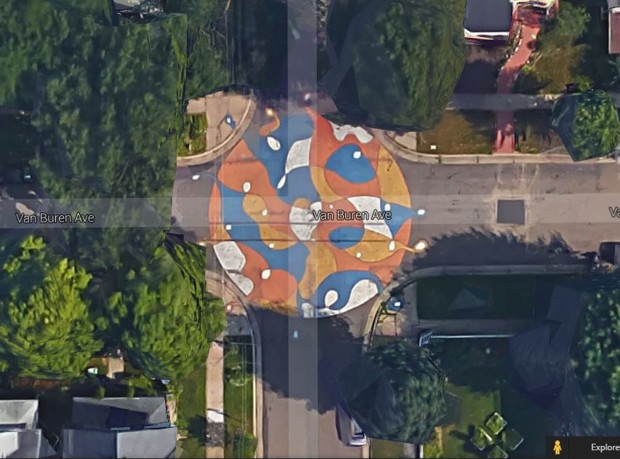 Read full coverage
here
.