U.S. Workforce Feels Fallout of Opioid Crisis
The opioid crisis is creating a workforce epidemic leading to labor shortage and workplace safety and performance challenges.
---
LINKEDIN
By Chip Cutter
The opioid epidemic is having widespread affects on many industries, in terms of labor shortages, workplace safety and worker performance, and on companies small to large in all manner of labor categories.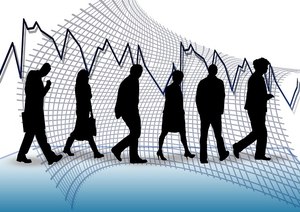 Managers and owners are trying to figure out ways to deal with drug-addicted workers and job applicants and cite the opioid crisis as one of their biggest challenges. Applicants are unwilling or unable to pass drug tests, employees are increasingly showing signs of addiction on the job and there are also workers with opioid prescriptions that have performance issues.
"It's a freaking nightmare," said Clyde McClellan, owner of American Mug & Stein pottery of East Liverpool, Ohio.
Challenges for Corporate Drug Tests
Nearly one year ago, the city of East Liverpool posted a picture on its Facebook account, which went viral, to raise awareness about the town's opioid crisis and the types of calls it is regularly getting:
McClellan said he stopped doing drug tests a few years ago at his East Liverpool manufacturing operation, opting instead to ask job applicants directly what their on, and then feel out employees in the first few weeks on the job. "We'll try them out for a while, then you can usually tell if they're getting a little [high]," he said.
He noted drug tests could cost his business between $65 and possibly $100 per applicant.
One  Wichita, Kan.-based producer of building materials, part of CSW Industrials, said that after three months, 24 out of 35 new employees had been fired or quit due to substance abuse. After finding synthetic urine, they now have a policy where drug tests require observation.
Ohio Attorney General Mike DeWine estimated that 40 percent of job applicants in the state either failed or refused a drug test when he reported the findings recently to Congress.
Prescription Opioids Complicate Corporate Drug Policy Enforcement
Companies cannot usually afford to wait months or years before intervening, said Greg DeLapp, chief executive officer of the Employee Assistance Professionals Association.
DeLapp advises clients to check on employees once they miss more than a week of work, citing a study by the Workers Compensation Research Institute that found in 26 states, more than half of workers who missed seven days of work had an opioid prescribed.
Zero-tolerance drug-free workplace policies do not typically apply to prescription opioid medications.
We do not have the right to ask anybody about their medical condition or what prescription they're on, of course not," said  Markus Dietrich, global manager of employee assistance and worklife services at DuPont, which employs 46,000 people globally.
The opioid crisis affecting manufacturing, trucking and other labor forces is not limited to blue collar jobs. A report by the American Bar Association's Commission on Lawyer Assistance Programs found that abuse of prescription drugs among attorneys ranks is second only to alcohol.
Solutions to Address Opioid-Induced Labor Shortage
One metals fabricator in Eerie, Penn., said they work with international agencies to place addiction-free refugees, instead.
Smaller companies turn to recovery programs like OneLife Treatment in Edmond, Okla., that actively seek to place recovering substance abuse addicts in stable employment.
Tom L. Shupe, a senior manager of manufacturing operations, has started looking toward automation for metals fabrication processes that currently require six laborers but with a machine, would only require one. The opioid crisis he's faced in hiring has forced him to seek a machine alternative with assistance from engineering students at a local college.
You're going to see manufacturing jobs slowly going away for, if nothing else, [for the opioid crisis] alone," Shupe said.
Federal Reserve chair Janet Yellen equated opioid use to a decline in labor participation rates measured by Federal surveys on the economy, known as the Beige Book. Employers mentioned finding applicants able to pass drug tests as a specific hiring barrier.