Free eBook: Training in a Millennial Era
Learn how to recruit, engage and train millennials – the largest generation in the U.S. labor force.
---
Sponsored content from LocalGovU.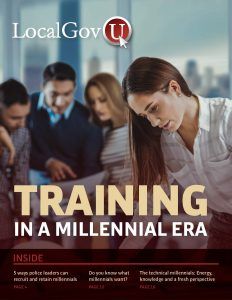 Recruiting and retaining employees who are service-minded, and willing to advance into leadership positions has always been one of the top challenges for local governments. This is especially true today in public safety.
Millennials are the largest generation in the U.S. labor force and widely considered "job hoppers."
There is so much focus on millennials from all aspects, but in terms of employment commitment, the term has often taken on a negative connotation. By embracing millennial attributes, public safety agencies can retain future employees and foster their dedication to the organization and to public service.
In this free eBook brought to you by LocalGovU, you will learn:
Generational differences among law enforcement officers and 5 ways police leaders can recruit and retain millennials
The unique wants and concerns of millennials in the workforce and how local government employers can appeal to this demographic
How a generation immersed in technology can use their skills to achieve success in the modern-day fire service
Fill out the form below to download the eBook in either PDF or digital flipbook format.
<!--if lte IE 8>
hbspt.forms.create(
{ portalId: "4072987", formId: "e3e493f3-533c-4c53-807f-4af4cb4182bc", sfdcCampaignId: "7010V0000023S6ZQAU" }
);