Austin Ride Hailing Continues Without Uber & Lyft
Uber and Lyft's departure did not decimate the Austin ride hailing business; crime checks by the Texas city have denied some driver applications.
---
CNBC
By Harriet Taylor
Uber and Lyft abruptly left Austin, Texas, in early May, angry over a city regulation forcing drivers to be fingerprinted in order to work.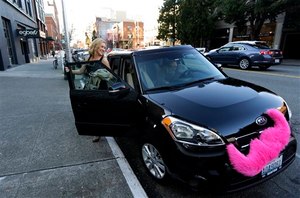 While the two ride-hailing services remain deadlocked with Austin city regulators over the issue, new companies have wasted no time setting up shop to fill the void.
The new services may not yet be as good as Uber or Lyft, but they don't have to be. The two ride-hailing giants left Austin on May 9 after losing an expensive campaign to prevent drivers from being subjected to fingerprint-based criminal background checks.
Austin is an important market for the companies to be in. A rapidly expanding economy and population — plus the fact that it's a major tech hub — mean the greater metropolitan area of Austin punches outside its weight class in terms of growth.
There are 10 licensed services that have filled the void the companies have left. All 10 met an Aug. 1 benchmark of having at least 50 percent of hours or miles driven by drivers who have been fingerprinted, said a city of Austin Transportation Department spokeswoman. (The data is self-reported.) The companies must be in full compliance with the new law by Feb. 1 2017.
On Tuesday, Uber's public affairs lead for Texas met with key Austin City Council staffers and urged them to consider amending the law, while city staffers urged the company to return in compliance. (The meeting was first reported by the Austin Business Journal.)
Despite the ongoing discussions, neither side is budging.
Read the full story on CNBC's website.
City staff said that 350,000 ride-hail rides provided in July by Uber/Lyft successors. 3,771 have applied to drive, 86 rejected by crim chex

— Ben Wear (@bwear) August 22, 2016