CTO Download: Education, Training & Managing Risk
Through education and training, Dan Pease, CIO of Tulsa County, Okla., is leading IT to empower government in managing risks and reducing costs.
---
Over the last few years, Tulsa County has made strides in utilizing technological advancements to enhance it's ability to serve its citizens, visitors and customers. Dan Pease, CIO of Tulsa County, Okla., leads an IT Department focused on embracing technologies to manage risks and costs, while creating ways to educate both citizens and civic leaders on how technology can benefit government operations.
From your perspective, how has IT's role in government evolved over the last decade?
Pease: I have been in IT for 35+ years, however I have only been in the public sector for three years. That being said, many of the changes I have observed and been a part of during my short stint in government, have been dramatic and far-reaching. Government agencies are embracing today's and tomorrow's technologies in the hopes of managing risks and costs.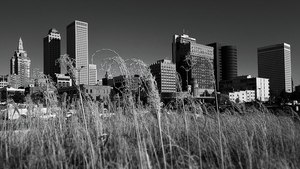 Customer, client and constituent support and services have moved to the forefront and the old guard, by aging out, has opened the door for today's innovators. Customer service  and satisfaction, EQ (Emotional Intelligence), consolidation, integration and much more are moving at a much faster pace than ever before.
As a technology leader working within the public sector what specific technologies interest you and why?
Pease: Probably the biggest impact on the perception of government servicing our clients is digital and social media. It's the old proverb, "No one knows IT is working until it's not!" The more information avenues we can open, the more informed people become.
Technologies around training can and are making the biggest impacts in government and the private sector, to facilitate the change in all facets of service, productivity, efficiency, product utilization and more.
Virtual environments, cloud computing, storage-as-a-service, software-as-a-service, and smart networks are truly changing the landscape by:
Reducing the local footprint
Lowering total cost of ownership
Reducing man-hours and man-power
Making IT easier to use
What are some innovative examples of your government utilizing technology?
Pease: We have and are moving towards today's Web/cloud technologies to:
Change our client service model
Solve our disaster recovery initiatives
Become more transparent to our clients and constituents
Shore-up our security model
Educate our internal workforce, helping them become better stewards of public paid resources
Give the taxpayers what they are paying for -- an efficient and service-oriented operation
Implementing video court is one solution that provides a myriad of savings while lowering risks. If you don't have to transport several 100+ inmates a day several miles to and from the courthouse or have the judges, lawyers, bailiffs, etc. haul all their court docket information to the jail, untold savings while lowering risks become a reality. Accidents, manpower, fuel and vehicles are some of the cost savings.
Another example is drone surveillance being used to survey storm damage, look for missing, injured or hiding people issues, security and digital marketing.
Cell services are being used as backup networks, and [business intelligence] is now impacting operations and business decisions. GIS is creeping its way into multiple services from the sheriffs' departments to the county clerks. GIS provides the ability to geolocate accidents, needed infrastructure repairs, equipment locations and tracking, regional demographics, traffic management and much more.
All in all, back when The Verge was a big hit, everyone thought there were no more innovative ways to affect change without just merging existing technologies. Day after day, that is being disproved.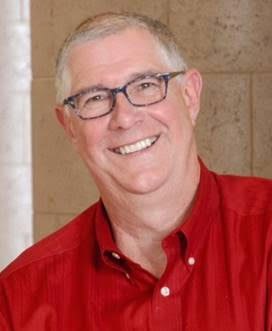 When implementing or adopting new technologies in your government, what specific challenges has your department faced? 
Pease: How do you get to tomorrow without change? What's the point, if we have nowhere to go?  I've done it this way for the last 30 years!  Why would I want to do that?
The questions and roadblocks come in all different shapes and sizes and seem to be, more often than not, the squeaky wheel. However, with a tweak here, a subtle change there, give a group willing to move forward better technology tools and they will change the world for you.
Education of upper management about what technology is and how it can help has become our mantra. One does not have to teach what a motherboard is, or that this is really just a bunch of ones and zeros running around in space, it's more about saving money, better service, why consolidation works, what would email in the cloud do for us if a natural disaster hits. Solving the problems that keep them up at night, if possible with a new technology, is a challenge that can be overcome.
As a civic and technology leader what keeps you up at night?
Pease: Jimmy Fallon! But right after the monologue, as my wife will tell you, somewhere between, 30 seconds and 2 minutes, I am sawing logs.
In the end, it's really about doing your best, doing what is right and providing top management with all the information they need to make informed decisions. If you've done that, then you have done your job.
EQ is partially about understanding your role and that in the end, you can't change people or make them understand the importance of a situation. All you can do is inform and educate. After that, the decision to move or not move forward, is not on you.
The interesting thing about government entities is, knowledge requires action. You impart your knowledge, then act when given the opportunity.
EfficientGov's CTO Download column highlights the work of civic IT leaders that achieve notable, forward-thinking technical solutions that change the game for their local governments. Who they are, what they believe and their approaches advance cities governing under limited resources.
Civic technology leaders who would like to participate in CTO Download should email editor@efficientgov.com.