Where there's a will there's a way: Myanmar refugee becomes Albany's newest police dispatcher
Neither harrowing conditions in his home country nor eyesight limitations have kept this young man from pursuing his dreams of a career in public service and law enforcement
---
ALBANY — When an Albany man from Myanmar called 911 late one evening following the assault of his daughter, he didn't expect the voice on the other end of the line to share his native language.
But when he reached Albany Police Department's newest dispatcher, Francis HungMang, that's exactly what happened.
HungMang, himself a refugee from Myanmar, was able to immediately assure the man that help was on the way, according to the Times Union. If the call had reached any other dispatcher in the department, the distressed parent would have had to wait for a translator.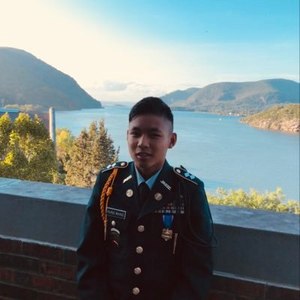 HungMang's path to the dispatcher's desk began when he enrolled in the Albany Police Explorers program, a career education initiative led by the Albany Police Department for high school-aged youth interested in law enforcement. After being denied entry into the Army due to limited eyesight — he's legally blind in his left eye, though he says he sees just fine — a fellow JROTC cadet told him about the program, where he quickly stood out to adviser Brian Mascaro.
Describing HungMang as a "quick learner" and "natural leader," Mascaro knew he would be a great fit for the open dispatcher position.
"It makes sense since he wants to be a police officer," Mascaro said. "It's a good way of practicing the skills he needs as a patrol officer; keeping a level head while talking to people in emergency situations."
While it is still unclear if HungMang's eyesight will ultimately keep him off the force as well — he's been told that some police departments are willing to make exceptions for the right candidate — he certainly isn't daunted. He says he'll explore other careers in criminal justice if need be, but in the meantime, he's happy to find himself in his current role.
"I went with plan B ... but I like working here," HungMang said. "Every day you learn new things."