Repairing the system: Improving policing practices in communities of color
8 actionable steps any state or municipality can take to start mending the relationships between police and community
---
Focus has been called to the conflicts between police and communities of color over the last decade, especially upon the creation of the Black Lives Matter organization in 2013, which started as a hashtag following the acquittal of George Zimmerman in the shooting death of Trayvon Martin. 
The social movement has since organized widely-publicized protests starting in 2014, which actualized in response to the fatal police-involved shootings of Ferguson, Missouri's Michael Brown, and New York City's Eric Garner. 
High profile protests have continued into the present, as the 2020 outcry for justice for George Floyd, Breonna Taylor (among others), have heightened the conversation of racist and oppressive policing tactics.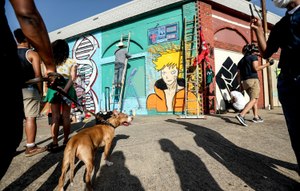 Suffolk County DA Rachael Rollins, whose jurisdiction includes Boston, says, "We need to confront our ugly past to create a more just and equitable future."
It's not just individual tactics like stop-and-frisk or excessive force that have led to an acrimonious relationship between police and the public. There are systemic issues, which are larger than black and white, that dismantle unity and underscore the need for change.
To move the conversation forward, and begin mending issues between the public and law enforcement, it's essential to present actionable steps to repair the divide. We've compiled a list of suggestions provided by members in law enforcement, attorneys, media professionals, advocates, and the general population: What steps can we take to reimagine police and community relationships?
#1 Reevaluate department funding
Decreased funding since the recession of 2008 has shaped police enforcement goals and tactics. Without federal money funding municipal activity, law enforcement has relied on other sources, like civil forfeitures and traffic citations, to fund their departments.
These tactics create a slew of trust issues between the public and law enforcement and perpetuate animosity in several ways, according to Nora Demleitner, Roy L. Steinheimer Jr. Professor of Law at Washington and Lee University School of Law.
Reassessing traffic ticket fees
According to Demleitner, many communities finance part of their police budget through fines and fees. And for the public, traffic tickets, even for relatively minor offenses, can be costly. Demleitner says, "People able to pay will. Others who lack [means to pay] will default." In worst-case scenarios, defaults can trigger arrest warrants, jail time, and crippling debt.
In the Department of Justice Report of the Ferguson, Missouri Police department, the DOJ describes one instance, where a minor offense led to extreme consequences.
In 2007, a woman received two citations and a $151 fine — plus fees — for parking her car illegally.
The woman, who periodically experienced homelessness, was unable to make full payments on her dues, but twice attempted to make partial payments on her fine: once for $25 and then $50. The court rejected both and requested payment in full.
As a result, between 2007 and 2010, the woman received seven Failure to Appear offenses for missing court dates and missing fine payments related to the illegal parking instance. Her failure to appear and failure to pay offenses led to two arrest warrants, and the woman spent six days in jail and paid $550 in fees.
As of December 2014 (over seven years after the incident), the woman was still making regular payments on her fine. Despite an initial balance owed of $151, and the $550 she already paid for failure to pay and appear, she still owed $541 in additional fees.
In 2015, a law was drafted to address Ferguson's predatory revenue-generating practices, but many communities still earn funding through these citations. And for anyone that experiences anxiety when getting pulled over by law enforcement, the inability to pay fines only adds to the tension of the situation.
Demleitner suggests cutting fees down, or even adjusting them based on income, as one way to reduce friction between the public and police.
Ending civil forfeitures
Civil forfeitures allow police to seize private property because it is ostensibly either a tool in the commission of a crime or a fruit of a crime," says Demleitner. This includes everything from a cell phone to cash, from a car to a house.
Civil forfeitures are another way that law enforcement can financially benefit, as forfeitures can fund police departments.
Not only does this practice effectively amount to self-dealing and feels abusive to the rest of us," says Demleitner, but it also "reinforces a sense of lawless behavior on the part of police and diminishes a person's control over their lives."
As a result, Demleitner suggests ending civil forfeitures could reduce tension between law enforcement and the public. Instead, Demleitner believes that tax money should be expended to fund police because theoretically, it could mean greater transparency and oversight.
#2 Reimagine legislation
Dr. Rarkimm Fields, a researcher in public policy, legislation, criminal justice, and law enforcement at Walden University, suggests taking a close look existing policies and laws that shield police officers from punishment. We then should find new solutions that promote accountability to help reshape the community's perception of law enforcement.
Two specific pieces of legislation Dr. Fields points to are:
The Andrew Kearse Act: Passing the Andrew Kearse Accountability for Denial of Medical Care Act would hold law enforcement officers criminally liable for failing to obtain medical assistance for people in custody experiencing medical distress.
Dismantling qualified immunity: Qualified immunity allows police to escape civil liability for violating a person's rights under Section 1983 of the Civil Rights Act when those rights are not "clearly established." Two Supreme Court justices have raised concerns about the doctrine. Justice Sonia Sotomayor says it has led to "shoot first, think later" police conduct. And Justice Clarence Thomas has said he would like to reconsider the court's qualified immunity jurisprudence.
Advocates of police reform say too many police protections mean that public officials who commit egregious offenses are left undisciplined. It unfairly protects police officers from excessive-force lawsuits and civil rights violations.
#3 Utilize social workers
Albuquerque, New Mexico, Mayor Tim Keller says, "We've placed more and more issues on the plates of officers who are not trained … to be a social worker, or to be an addiction counselor … when they're just answering a call. We should have trained professionals do this, instead of folks with a gun and a badge."
Chief Mike Ward (retired) of the Alexandria Police Department seconds the unbalance of work, saying that during his tenure as chief, "67% of our calls for service were non-criminal related."
By unbundling law enforcement duties, and providing the community with alternative outlets for handling non-emergency 911 calls, not only can cities save a substantial amount of money, but law enforcement departments can help create programs rooted in the community to increase trust. 
For example, Eugene, Oregon, has a community-based public safety system where a medic and a crisis worker respond to mental health calls, instead of law enforcement. According to its website, the CAHOOTS program saves Eugene an estimated $8.5 million in public safety spending annually, and handles roughly 20% of the city's 911 calls.
Freeing up law enforcement helps them focus on the job they are trained to do and allows citizens to get the help they need.
#4 Eliminate police policing police
In the 74 days following Ahmaud Arbery's death in Brunswick, Georgia, outrage poured across the nation as the two suspects involved in the fatal shooting continued to walk free.
As it turns out, the District Attorney, initially tasked with prosecuting the case, had ties with one of the suspects, Gregory McMichael, a retired police detective that worked in Georgia's DA office. The connection led members of the community to believe police loyalty was the reason Arbery's killers were not detained. 
Arbery was killed on February 23, 2020. The Georgia Bureau of Investigation took over the investigation from the DA more than two months later on May 5th, 2020. It was only then — two days after the GBI took over — McMicheal and his son Travis were charged with the murder and aggravated assault of Arbery. There are, however, still no plans to investigate the local prosecutors and law enforcement agencies that did not arrest or file charges against the suspects.
Madison Paige, managing director of the People Over PACs and CEO of Bold Blue Campaigns, believes that when the police police the police, the thin blue line community will usually prevail.
To encourage reform, Paige has drafted an initiative called the SMART (Stop Misconduct and Restore Trust) Act that Scott Cecil, a Mount Rainier city councilman, wants to introduce as a pilot program for the city's 20-person police department.
The goal of the act is to empower "good officers" — with the full confidence of anonymity and confidentiality — to report problem behaviors and attitudes to a completely independent body for investigation. 
Paige describes the act as a way to "take the investigatory process out of the department. The politicization of county commissions, police departments, and even Citizen Review Boards are part of the inherent weakness of past reforms that have just not worked. By taking the investigative process out of the political hands, we can ensure a fair and just review of these cases."
#5 Improve training standards
In the U.S., police officer training ranges from 10 weeks to 36 weeks. In other countries, training lasts years. In Norway, for example, police train for three years before earning their badge. And over a 14-year span, law enforcement in Norway was involved in only four fatal shootings.
In the U.S., there were 1,004 fatal police shootings in 2019 alone.
Specifically, improved de-escalation and communication training can help officers impartially function in non-white communities. Take, for example, the addition of learning African-American Vernacular English (AAVE) during training.
A Vice News Tonight episode "'Testifying While Black' in an American Courtroom Can Cost You" dives into the ability of stenographers to capture courtroom testimony when defendants don't speak "the King's English."
Reports cited in the video show that court reports in certain cities fall far short of 95% accuracy when confronted with everyday examples of African American English. And about 30% of the transcriptions changed something about the 'who, what, when' due to misinterpreting the meaning of AAVE words.
Whether out in the field or inside a courtroom, miscommunication between law enforcement and communities with differing grammar, vocabulary, and accents can escalate a situation causing an undue, negative outcome.
#6 Emphasize — and enforce — Title VI
Title VI of the Civil Rights Act of 1964 states, "No person in the United States shall, on the ground of race, color, or national origin, be excluded from participation in, be denied the benefits of, or be subjected to discrimination under any program or activity receiving Federal financial assistance."
Police departments are recipients of federal funding, which according to the Opportunity Agenda, means "the DOJ could require police departments to show specific, demonstrable evidence of proactive efforts to address and overcome racially biased policing when those departments apply for federal funds, undergo evaluations, submit reports, and are audited for compliance with federal civil rights law."
The Opportunity Agenda also argues that the Department of Justice can immediately drive reform in the hundreds of police departments because of their reliance on federal funds, saying, "$3.8 billion is given to state and local governments each year in federal criminal justice grants." By taking away financing from law enforcement departments, there could be increased accountability and immediate reform.
#7 Decrease political agendas with smaller policing circles
Paul Grattan Jr., Policing Fellow with the National Police Foundation and sergeant at a large metropolitan police agency, thinks smaller, more localized police departments are the future of big city policing.
If residents of large urban areas are not satisfied with how their city's police department is policing their communities, it's not far fetched to ponder whether we'll start to see neighborhoods seek more localized options. That means replacing districts and precincts and divisions with more independent agencies that have local oversight.
Grattan points to The Roosevelt Island Department of Public Safety as an interesting example of localized police departments.
Though they work closely with the NYPD, The Roosevelt Island Department of Public Safety serves as the primary public safety point of contact for residents of Roosevelt Island in NYC.
Grattan says the oversight is successful for the residents of Roosevelt Island because of the sense of autonomy. The Roosevelt Island Department of Public Safety answers directly to local residents and "not the political influences that the city as a whole can bring."
#8 Improve crime reporting and transparency
The most widely-cited and comprehensive database for crime reporting in the U.S. is the Uniform Crime Reporting Program, developed by the FBI. But, according to the U.S. Bureau of Justice, the quality of the data provided by the FBI's annual Uniform Crime Reports (UCR) "is uneven," because, for many jurisdictions, reporting crime is a voluntary activity.
When individual law enforcement departments have total control over what crimes are reported, the accuracy and completeness of the data are affected.
Accurate crime data is vital for many reasons. To start, it impacts how the federal government allocates funds. Incomplete or mishandled data also has a significant impact on the accuracy of news reporting and, in turn, public perception.
Danielle Killian, MPP, an LA-based researcher who examines media coverage of crime and violence, says, "Inconsistent reporting of crime data leads to a misunderstanding of our relative safety. The ramifications are broad and deep, as misunderstandings about safety can amplify pre-existing social inequalities."
News outlets unevenly reporting crimes in mostly African American communities, and continuously citing "black on black crimes," have an impact on public perception. The more coverage on these types of crime, the more omnipresent they can feel — even if it's not factually correct.
In a summary of the Kerner Commission's Report in 1968, researchers from George Mason University found, "Many people in [communities of color] believe that newsmen rely on the police for most of their information about what is happening during a disorder and tend to report much more of what the officials are doing and saying than what Negro citizens or leaders in the city are doing and saying."
According to Killian, we should think about the deepest implications biased crime reporting and news amplification can have, especially on communities of color:
How do perceptions of crime and safety impact home values [of these] communities?
What is the impact on business districts in communities perceived to be high-crime areas?
How does the sense of living in an unsafe area impact the health and wellbeing of residents?
To break away from the media echo chamber and balance sourcing, Killian says public officials need to step up and define standards and boundaries for direct communication from law enforcement. Specifically, she recommends more vigorous data review, and more guidelines about how data is collected, reported, and communicated to the public:
Civilian standards and oversight of private contractors currently providing mapping services managed by police departments is necessary to ensure consistency.
There should be mandates that all municipal police departments report all crime stats to the Data Desks, like the LA Times Data Desk, in Killian's hometown. All data should be shared in a usable format, with consistent definitions for crime, and a regular date and time for the data drops. As it stands now, cities like Beverly Hills and Santa Monica do not provide data to the LA Times for accurate reporting.
Report the positive; it could break the hold of tempo and salience-related manipulations of news content.