Ohio city council rejects $625K subsidy for AMR
The service's contract with Youngstown is set to conclude at the end of the year
---
By Leila Merrill
YOUNGSTOWN, Ohio —The Youngstown City Council voted Monday against amending a contract with American Medical Response that would have paid the company an additional $625,000 to "ensure continued EMS and ambulance services," WKBN reported.
The city's current agreement with AMR began in 2015 and lasts through the end of the year.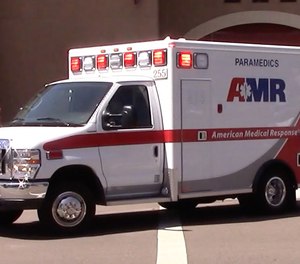 All but one of the council members voted no on the contract amendment.
First Ward Councilman Julius Oliver said that he would like to see better service before considering a subsidy and that AMR still has a chance.
"I think the due diligence that the administration has done, headed up by our fire chief, has been great, but the request also alongside this was for the administration to go out as well, and bring back an RFP, looking at other organizations and then also bring us back return on investment. What this would look like if we stood up our own ambulance services," Turner said.