Officials: EMS response to Ind. park shooting delayed because of mall shooting
Beech Grove EMS was responding to the fatal Greenwood Park Mall shooting and not available, so Indianapolis EMS responded to the Beech Grove park shooting
---
By Leila Merrill
GREENWOOD, Ind. — EMS providers were delayed in responding to a shooting at a Beech Grove park Sunday night because of the shooting at the Greenwood Park Mall, according to the Beech Grove mayor and a police deputy chief.
Four people were killed in the mall shooting, including the gunman, and others were injured.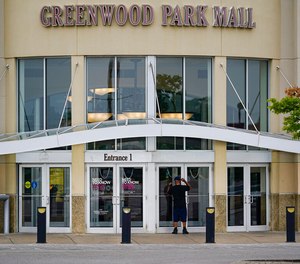 "Our Beech Grove EMS ... believe it or not, was not available for this incident," Mayor Dennis Buckley said Monday at a news conference, CNN reported. "Because our ambulances were down helping people at the Greenwood mall."
A few hours later, around 9:30 p.m. in Beech Grove, shots were reported fired at the park.
"We do know that there were dozens of rounds fired in the park," Beech Grove Deputy Police Chief Tom Hurrle said.
The Indianapolis Star reported that a person who is not an EMS provider was preparing to transport people who were shot at Don Challis Park when Indianapolis EMS crewmembers arrived 15 to 20 minutes after the shooting was reported, according to Hurrle.
One person was pronounced dead at the scene and three were injured in the park shooting. The injured people were transported to hospitals and have been listed in stable condition.
People had been gathering at the park for a vigil for a person who died a few days before that, Mayor Dennis Buckley said.