NY firefighters offered $20K to retire
The city of Ogdensburg is hoping the offer will help reduce fire department staff expenses without the need to lay off personnel
---
By Laura French
OGDENSBURG, N.Y. — A city in New York is offering firefighters $20,000 to retire by the end of January in a bid to avoid layoffs. 
Ogdensburg's proposed budget for 2021 includes the cutting of 10 firefighter jobs, which City Manager Stephen Jellie said is necessary for "saving the City of Ogdensburg from financial ruin," according to WWNY. Jellie said he hopes the $20,000 incentive will encourage enough retirements to prevent layoffs at the fire department.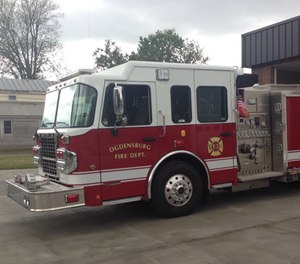 The proposed cuts of 10 firefighters drew criticism from the city's fire union, but Ogdensburg Professional Firefighters Local 1799 President Jason Bouchard said the incentive offer is a positive step. Bouchard said he would meet with the 10 members who are eligible for the incentive this week, and will notify the city by Dec. 18 if any of the members are interested. 
The offer will need to be approved by the city council and New York State Financial Restructuring Board before it is finalized.