Conn. volunteer FFs form PAC to oppose rule on automatic aid between paid, volunteer FDs
Since Norwich volunteer firefighters filed a petition, a special election on the ordinance will be held
---
By Claire Bessette
The Day
NORWICH, Conn. — Volunteer firefighters and supporters have established a political action committee to campaign against a recently enacted ordinance that mandates automatic aid between the city's paid and volunteer fire departments.
Using a charter provision that allows residents to force a citywide vote on non-budgetary ordinances, volunteer firefighters filed a petition in late December for a special election on whether the ordinance passed on Dec. 5 mandating automatic aid should be retained. The special election will be held Feb. 1.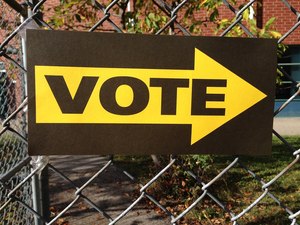 With less than one month to campaign before the Feb. 1 election, volunteer firefighters on Jan. 9 filed paperwork establishing the Trust Firefighters PAC. The next day the PAC filed it's first financial report announcing it had raised $1,300 in its effort to convince voters to reject the ordinance.
Three donors contributed to the PAC, all Republican elected officials. Republican Mayor Peter Nystrom with $300, Republican Alderwoman and East Great Plain volunteer firefighter Stacy Gould with $500, and Republican city Treasurer Michael Gualtieri with $500.
PAC Treasurer Karen Mankowski, an EMT and 30-year member of the Occum Volunteer Fire Department, said the money will be used for yard signs and mailings to urge voters to "vote no" and reject the ordinance.
The controversy arose in late October, after the five volunteer fire chiefs, one paid fire chief and City Manager John Salomone had reached an agreement to launch a so-called auto-aid policy. The agreement, which went into effect Nov. 1, calls for the city's paid fire department to respond automatically to structure fires in any of the five volunteer fire districts, and for volunteer districts to respond to structure fires within the paid city fire district.
But volunteer fire chiefs balked when Democratic City Council President Pro Tempore Joseph DeLucia immediately submitted a proposed ordinance to codify the auto-aid policy. The five volunteer fire chiefs sent a letter Nov. 2 to Salomone withdrawing from the agreement.
Volunteer fire leaders later spoke at City Council meetings reversing that position, saying they would continue to support an administrative auto-aid agreement for the agreed six-month trial period, but staunchly opposed an ordinance on the issue. The ordinance passed 4-3 on Dec. 5 along party lines, the majority four Democrats prevailing.
The ordinance does not contain language for a trial period, but DeLucia and other council Democrats in favor of the ordinance said it could be amended as needed in the future.
No corresponding "vote yes" PAC has been formed. DeLucia said Wednesday that the Democratic Town Committee would be coordinating a "get out the vote" effort for the Feb. 1 vote.
Although the ballot is a "yes or no" question, the vote is a special election rather than a referendum, meaning only registered Norwich voters are allowed to vote.
___
(c)2023 The Day (New London, Conn.)
Visit The Day (New London, Conn.) at www.theday.com
Distributed by Tribune Content Agency, LLC.
McClatchy-Tribune News Service