Cities get creative to offer free rides home on New Year's Eve
Through partnerships with businesses and other organizations in the community, cities are keeping citizens safe by giving them one less reason to get behind the wheel on New Year's Eve
---
Drinking and driving during the holiday season is a major public safety concern for communities across the U.S.
In Michigan, for example, "there were 13 fatal crashes in the state [during last year's holiday season], nine of which involved alcohol," the Port Huron Times Herald reports. "During the New Year's holiday, there were nine fatal crashes, with one crash involving alcohol."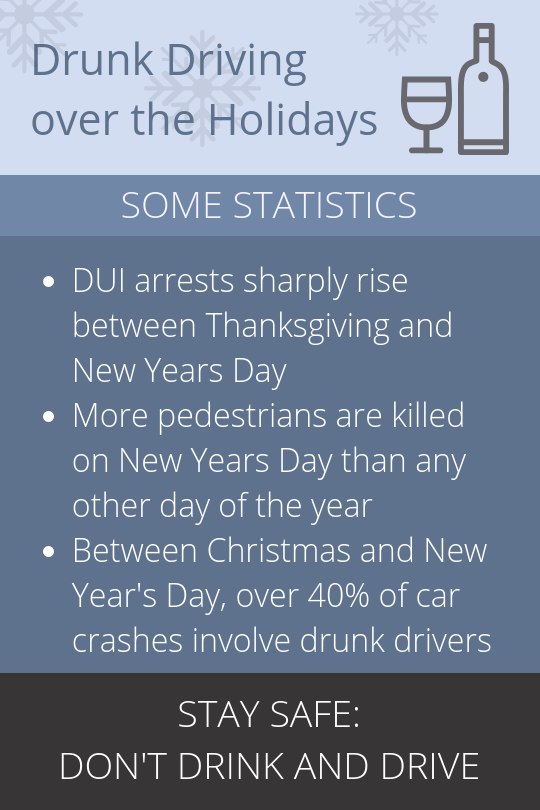 That's why several police agencies in St. Claire County are taking part in the national enforcement campaign, Drive Sober or Get Pulled Over, but it's also why Blue Water Area Transit is offering free transportation starting at 6 p.m. New Year's Eve.
We're in the business of transportation and we want our community and our passengers to be safe," said Lee-Perry Belleau, Blue Water Area Transit spokesman.
And St. Claire County isn't the only local community providing free or discounted rides home tomorrow night.
In San Diego, Metropolitan Transit Service has parterned with Coca Cola to offer free transit service until just after 2 a.m. They've also parterned with Lyft so that riders can get 20% off their first- and last-mile trips from most transit centers.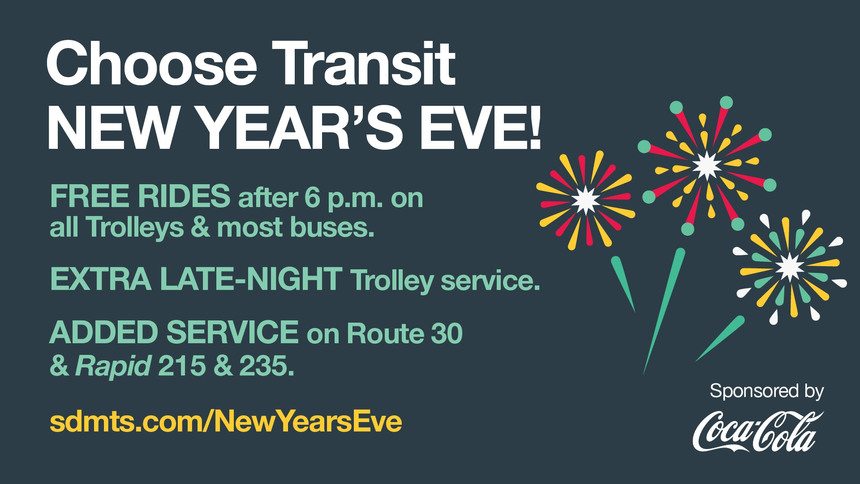 Portland, Oregon, runs a similar program in partnership with the Portland Bureau of Transportation (PBOT), taxis, transportation network companies, the Portland Police Bureau and local bar owners.
And while it may seem like these initiatives are limited to major metropolitan areas with large mass transit systems, this certainly isn't the case. In Jupiter, Florida, for example, the town council has partnered with Uber to get riders up to $15 off between 7 p.m. and 2 a.m.
Collaborations Save Lives
It's no secret that most city budgets are tight, but by joining forces with businesses and other organizations in the community, cities can give drivers one less reason to take to the roads after a night on the town.
And the results speak for themselves. In Sayre, Pennsylvania, for example, Greater Valley Emergency Services has been running their Safe Ride Home Program in collaboration with the local Toyota dealership each New Year's Eve since 1991.
In the 11 years that I've been here," said program coordinator Fran Webb in a recent interview with Newswatch 16, "there have been no DUI related incidents happening within our area during New Year's Eve."
Here's hoping that many more communities have the same results tomorrow night.