CDC to host online national forum on COVID-19 vaccine
The forum aims to facilitate information exchange on strategies to build public confidence, optimize equitable access and use data to drive distribution
---
By Laura French
ATLANTA — The Centers for Disease Control and Prevention (CDC) will host an online national forum for those involved in distributing the COVID-19 vaccine. 
The National Forum on COVID-19 Vaccine will aim to facilitate information exchange between practitioners from the national, state, tribal, local and territorial levels who are engaged in vaccinating communities across the United States, according to an event flyer published by the CDC. Participants will discuss effective strategies for building public confidence in the vaccine, using data to drive vaccine implementation and optimizing equitable access to the vaccine.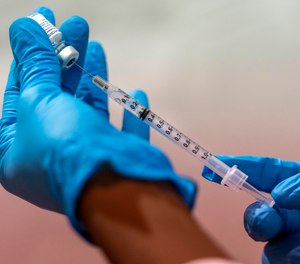 Practitioners, including members of state and local health departments, healthcare system providers, pharmacies, medical academic institutions and community-based health service organizations, as well as vaccine "champions" in government, faith-based organizations, labor associations, media, education, social organizations and the private sector, are invited to join in on the virtual forum from Feb. 22 to 24. 
The last day to register for the virtual forum is Tuesday, Feb. 16. The first day of the event will focus on building public trust and confidence in the vaccine, the second day will center around using data to guide vaccine distribution strategies and the final day will cover maximizing equitable access to COVID-19 vaccination. 
More information about the forum can be found on the CDC website.