Will Local Soda Taxes Sweep the Nation?
All five cities and counties reviewing soda taxes passed referendums; "Big Soda" will fight against local governments taxing sugary beverages.
---
NEW YORK TIMES
By Anahad O'Connor & Margot Sanger-Katz
For more than a decade, Coca-Cola, Pepsi and other beverage companies have fought mightily against efforts to tax sugary sodas, defeating more than three dozen such proposals around the country.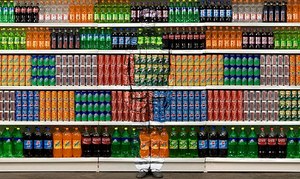 But this month, voters in San Francisco, Oakland and Albany, Calif., as well as Boulder, Colo., stunned the industry by approving ballot measures in favor of soda taxes. Cook County, Ill., followed a few days later, bringing a soft-drink tax to Chicago and surrounding areas. They are joining Berkeley, Calif., which passed a tax two years ago, and Philadelphia, which passed one in June, bringing to seven the number of American communities with soda taxes.
With that public momentum, a soda tax may be coming to a city near you.