Trends in Local Drone Laws
From coast to coast, states and local governments are trying to figure out drone laws and ordinances that are viable and make sense for their communities.
---
Last summer in Hillview, Ky., William Merideth shot down a consumer drone he said was hovering over his back deck. He was arrested because it's a federal crime to shoot down any aircraft, according to DroneLife. Local drone laws cannot change that.
The Federal Aviation Administration (FAA) rules governing, and preempting state drone rules and local zone ordinances, go into effect officially on August 29, 2016.
A summary of the rules indicates that hobbyists can operate drones weighing less than 55 pounds during the day, below 400 feet and no faster than 100 miles per hour. They cannot hover over a person not participating in the flight, among other cautions.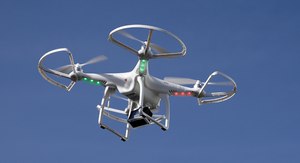 That means drone ordinances that ban hobbyists from operating small drones within city limits or within certain distances of landmarks, should be consulting the FAA, according to its State and Local Regulation of Unmanned Aircraft Systems Fact Sheet.
But at the same time, if a person has a complaint about drones invading their private property, calling the FAA to investigate is not timely or feasible. So, the Federal rules give states and local governments the opportunity to authorize specific drone laws and enforcement within their jurisdictions.
The township of Ocean, N.J., and city of Los Angeles, Calif., have passed drone laws in the last year that more or less align with federal rules, and impose penalties for violations. Flying a drone too close to LAX, for example, could get a hobbyist a $1,000 fine and up to six months in jail.
In Lincoln, Neb., where the local rules also mirror the federal law, some think it's just giving the local police an extra item on their to-do list.
However, millions of people nationwide have them.
Last month the Connecticut Conference of Municipalities (CCM) published a toolkit for Regulating Drone Use full of top-notch resources. Included are legal resources and example laws and drone ordinances. The group took up the research because of the proliferation of consumer drones and the expectations that the market will grow considerably each year.
The group looked at the 30+ states that have adopted legislation to understand what makes state drone laws and local drone ordinances successful. They concluded that the laws that "prohibit drone owners from: using drones as weapons, infringing on the privacy of others through video and photography capabilities and gaining an unfair advantage when fishing, hunting or trapping through the utilization of drone technology" are the most viable.
Editor's Note: In October 2017 a presidential memorandum directed the Federal Aviation Administration to create the UAS Integration Pilot program, which allows localities to expand drone operations that might include flights over people, nighttime operations and flying beyond the visual line of sight, according to The Hill.