N.J. FF, city settle discrimination lawsuit for $275K
Chris Williams said that he was passed over for a promotion and was subjected to racist comments on the job
---
By Leila Merrill
VINELAND, N.J. – A firefighter who sued the city and its fire chief over allegedly racist comments and being denied promotions settled the lawsuit for $275,000, the Daily Journal reported.
The city council approved the agreement on April 12.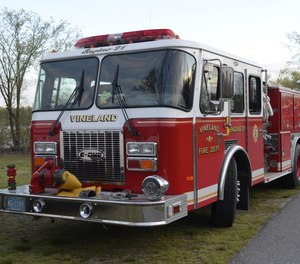 Firefighter Chris Williams, who is Black, said he was passed over for a promotion to lieutenant and that a less qualified white firefighter got the position.
Williams also claimed that Vineland Fire Department Chief Luigi Tramontana said racist things such as that the chief role came with a "Black driver."
The city has denied the allegations in its legal filings.