Grant-Funded Govt. Workplace Harassment Website Engages Labor
The DOJ grant-funded site provides resources to employers to support victims of workplace harassment and domestic violence. It was funded under VAWA, set to expire Dec. 7, 2018. 
---
Workplaces Respond to Domestic and Sexual Violence: A National Resource Center is an informational hub for employers looking to provide a safe environment for their employees who are victims of workplace harassment, including domestic and sexual violence.
Funded by Futures Without Violence (FUTURES) and a grant from the U.S. Department of Justice's Office on Violence Against Women, Workplaces Respond offers survivor testimonies, workplace toolkits for employers, statistics, training and technical assistance, a model workplace policy and protection order guidelines.
We spend most of our waking hours at work," Linda A. Seabrook, FUTURES' general counsel, said. "That's why the workplace presents a critical opportunity for intervention to help women move from victims to survivors, and make workplaces safer for all."
Gender-Based Violence and Workplace Harassment
WorkplacesRespond.org was originally established in 2005, and received an update that completed this year as part of the 2013 reauthorization of the Violence Against Women Act.
VAWA was scheduled to expire in September, but was extended through December 7, 2018, in the March Omnibus Spending Bill. Last month, New York Representative Elise Stefanik filed new legislation that would extend VAWA for six additional to give lawmakers negotiation time, Roll Call reported. Lawmakers have been disagreeing over definition changes proposed by Texas Representative Sheila Jackson Lee, The Hill reported in August.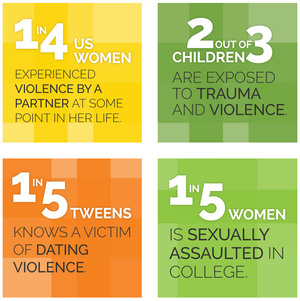 Training and Tools for Employers and Local Governments
In the employers' resources section, government employers can find tools like:
Statistics show that a large percentage of women employed in certain industries are victims of sexual and domestic violence. The site also provides specific training guidelines for various industries, including the restaurant, agriculture and healthcare fields.
In addition, Workplaces Respond provides grading criteria of employer programs aimed at supporting victims of workplace harassment. This includes providing .
'Low Wage, High Risk' Focus
A 2014 initiative launched by FUTURES targeted workers in low-wage positions, particularly those working in the restaurant, agriculture, healthcare, retail and hotel industries, who are more likely to be the victim of workplace harassment. The goal of the initiative was to work with employers and anti-violence advocates at select pilot sites across the country to develop and implement practices that prevent violence. Locations for the project have included Immokalee, Florida; Towson, Maryland; and New York City.
In New York City, FUTURES worked in partnership with Restaurant Opportunities Centers United (ROC United), an organization fighting for fairer wages for people who work for tips in the food service. ROC United works to promote the ONE FAIR WAGE campaign, which was recently adopted through a vote by the people of Washington D.C., but is being thwarted by city leaders.
Website Supports Workplace Response to Domestic Violence
According to Workplaces Respond, one in four women will experience violence by a partner at some point in her life, and three out of four domestic abuse survivors cited economic insecurity as the main reason they stayed with their abuser, according to the website.
Survivor stories are shared on the website to highlight how domestic violence has ramifications on their employment.
"My ex-husband tried to destroy my ability to work – but I refused to let him win," said 'Sherri,' a domestic violence survivor.
Linda A. Seabrook, FUTURES' General Counsel indicated in a prepared statement that while Sherri's employer took some initial steps to enhance security, the company asked her to leave her job because Sherri's former husband's conduct was a safety threat to their customers and employees.