Potentially deadly heatwave is setting up across central, southern U.S.
Heat kills nearly twice as many Americans each year as tornadoes, and almost three times more than hurricanes
---
CNN Weather
By Pedram Javaheri, Meteorologist
Extreme temperatures coupled with high humidity flowing from the Gulf of Mexico have set the stage for life-threatening heat in parts of the central and southern US.
Texas and Oklahoma are no strangers to excessive heat in the heart of summer and, a little over 10 days into the season, the region is bracing for stifling heat through the upcoming holiday weekend.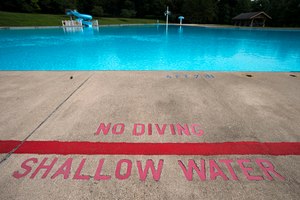 Temperatures are set to feel hotter in Dallas,Texas, than in Death Valley, California.
Learn more about the regions impacted as well as tips for staying cool at cnn.com.