Webinar Series: How to Reduce Lead in School Drinking Water
EPA's webinar series on reducing lead in school drinking water could help nearly 1 million schools and child care facilities not regulated under SDWA.
---
Editor's Note: This post was updated on October 17, 2019 with links to archived EPA webinars about reducing lead in students' drinking water. We've also included a recent presentation from EPA Region 8 with detailed information about water testing, pipe corrosion control and action plans districts can take when lead is identified above acceptable thresholds.
--
School administrators looking to implement voluntary lead testing programs can find many helpful resources in a webinar series from the U.S. Environmental Protection Agency (EPA). The series, Case Studies About Reducing Lead in Drinking Water in Schools and Child Care Facilities, includes presentations from states, school districts, and water systems on "best practices, lessons learned, challenges, funding, procedures, and available resources."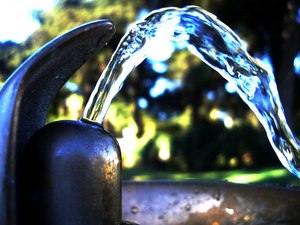 According to EPA, approximately 98,000 public schools and 500,000 child care facilities are not regulated under the Safe Drinking Water Act. But, exposure to lead is a significant health concern because children absorb more lead than adults.
Sources of Lead in School Drinking Water
Drinking water sources may not have lead or contain very low levels of lead. But, when water comes into contact with plumbing containing lead -- such as lead pipes or solder and brass faucets and fittings -- corrosion can result in higher or actionable lead levels in school drinking water.
Schools with intermittent water use may have elevated lead concentrations because the water is in contact with plumbing components for longer periods of time. Children may access school drinking water fountains and water faucets that have sitting water.
Access and download the EPA Region 8 Reducing Lead in Schools presentation:
Reducing Lead in Schools Webinar by Ed Praetorian on Scribd