Wyoming city finds creative solution to budget deficit, saving vital community programs
Several community agencies were set to lose 100% of contributions from the City of Cheyenne
---
Wyoming Tribune-Eagle
By Margaret Austin
CHEYENNE, Wyo. — When the city began its budgeting process for fiscal year 2021, it faced an $8 million budget deficit. Anticipating a 25% drop in sales tax revenue worth about $6 million from the COVID-19 pandemic, the city saw cuts across the board in order to finally reach a balanced budget.
Now, the Cheyenne City Council is close to finalizing its budget for fiscal year 2021, and is set to approve it at a special meeting Tuesday night.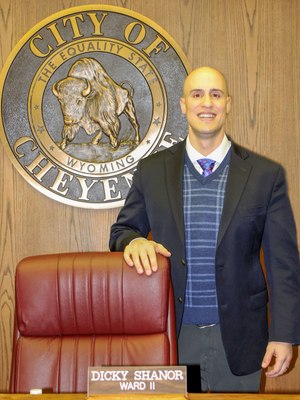 Within city departments, the total budget dropped to $50,572,083, which is $5.5 million less than the $56,073,809 that was appropriated for fiscal year 2020. Some departments, including the Mayor's Office and Community Recreation and Events, saw cuts close to 20%, while others, including the Cheyenne Police Department and Cheyenne Fire Rescue, were cut less than 10%.
With significantly less spending, a number of local agencies that rely on city funding were also faced with significant cuts in funding. For Peak Wellness' Alcohol Receiving Center, Safe Harbor's Child Advocacy Center and Laramie County Senior Services, they were set to lose 100% of contributions from the city.
But Wednesday night, an amendment to the budget was proposed by Councilman Dicky Shanor that aims to restore some of that funding using rollover funds and funding from the federal CARES Act.
In a nutshell, what we're doing here is attempting to fund both the legal and community support obligations that were not funded in the mayor's proposed budget," Shanor said.
The amendment has a number of footnotes describing how funding will be rolled out to Safe Harbor, Cheyenne Animal Shelter, Laramie County Senior Services, Cheyenne Animal Control, Cheyenne Fire Rescue, Cheyenne Downtown Development Authority, Cheyenne/Laramie County Health Department and Peak Wellness Alcohol Receiving Center.
Rollover funds are city dollars that were appropriated for a specific cause but never used, and once those dollars become available next month, the amendment will allow them to flow to the local agencies. The first $17,500 that becomes available will go to Safe Harbor; the next funding available, from $17,501 to $32,000, will go to the Cheyenne Animal Shelter, and the list goes on until the funding runs out.
Without the additional funding, the shelter was set to see 20% cut from their budget. Because the shelter is a contractor with the city, as opposed to a city department, CEO Sue Castaneda told the council there would be a corresponding decline in services.
With a 20% cut, the shelter, which is responsible for animal control in Cheyenne, will stop providing traps to the community, trapping and picking up wildlife and picking up deceased animals. Animal Control hours would change from 24/7 to 8 a.m. to 8 p.m., though Castaneda said in the event of something dire, "We would definitely come out and help with that."
For Safe Harbor and Laramie County Senior Services, the funding will allow them to provide vital community services like children-specific forensic interviewing and meals for seniors. If the cuts had gone through, Safe Harbor would've lost $20,000, or 20% of its operating budget, and Laramie County Senior Services would've lost $115,000, or 47% of its operating budget. For the latter, the lost would've translated to about 13,000 lost meals.
The total amount of funding from the rollovers is $160,415.
"I think this is the best path forward because we don't have to touch reserves," Councilman Jeff White said.
The second set of footnotes in Shanor's amendment outline how the city will use money received from the CARES Act.
After the city covers its cost of COVID-19 expenditures, the first $51,328.26 in funding will be appropriated to the DDA. The next set of funding, from $51,328.27 to $196,681, will be given to the Cheyenne-Laramie County Health Department, and so on.
Within these footnotes, Peak Wellness' Alcohol Receiving Center, ARC, is also slated to receive some funding from the city. Working with Cheyenne Regional Medical Center and local law enforcement, it provides drug and alcohol rehabilitation services at no cost to the patient.
"Many of those within our recovery community, these are lives that often do not have the access to care. Removing funding to the ARC and the other human services in our community risks doing just that," Peak Wellness' Heidi McNeil told the council.
Throughout the budgeting process, city leaders have vocalized the importance of these community services, and Orr said the amendment is a great example of a creative solution.
The amendment proposed today for taking care of our very important health and human service organizations is a really elegant solution," Orr said. "We certainly don't want to desert those agencies — they're critical to our community — but at the same time, so are our basic services. It's just such a hard balancing act. So I really am pleased with the work in the amendments that Mr. Shanor proposed and that the council passed."
Next: Mayors and governors to Congress: Massive budget shortfalls threaten recovery
(c)2020 Wyoming Tribune-Eagle (Cheyenne, Wyo.)
McClatchy-Tribune News Service