NY county puts out plea for medical volunteers due to rising COVID-19 numbers
Albany County asked licensed medical providers, including paramedics, to join the Medical Reserve Corps. to aid overwhelmed public health staff
---
Bethany Bump
Times Union, Albany, N.Y.
ALBANY, N.Y. — With its local health department stretched to capacity from dealing with coronavirus, Albany County is issuing a plea to health care professionals and others to join the county's Medical Reserves Corps — a group of trained responders who stand ready to help in a public health emergency.
Eligible applicants would include licensed medical professionals such as doctors, physician's assistants, nurses, dentists, pharmacists, veterinarians, paramedics, mental health professionals, respiratory therapists, epidemiologists and social workers.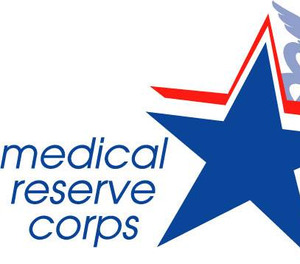 The county is also seeking volunteers without medical training to serve in roles as interpreters, administrative assistants, educators, inventory/supply, management and data entry, among others. The form to register is available on the county's website.
"Our department staff is taxed at their limits," county health Commissioner Elizabeth Whalen said. "So today I want to put out a plea. We have a Medical Reserve Corps. If you are someone who is in the medical field who could donate a little extra time ... if you are somebody that wants to help the effort, please reach out and let us know."
Whalen said her chief epidemiologist is working "beyond the capacity of I would say four people at this stage." The county can't guarantee an immediate call back to everyone who applies due to the capacity constraints, she said.
"But to have your name on a list and to know we can reach out to you will be helpful," she said. "There is a tremendous amount of work that needs to be done and as we move forward and as numbers increase, there's a tremendous amount of response that needs to be planned and we need to plan that very quickly. So I'm asking for the help of the public."
Her plea comes as the county confirmed two more deaths of residents from the virus overnight. The victims were a man in his 80s and a woman in her 70s. The county has lost at least 147 residents to the virus so far.
A total of 71 new cases of the virus were confirmed among residents between Thursday and Friday — continuing a trend of high double-digit daily increases in the county. The county saw a record high 99 daily cases on Wednesday, while the Capital Region as a whole saw record daily caseloads twice this week — on Monday with 182 confirmed cases reported by eight local counties and again Thursday with 213 confirmed cases.
Spread of COVID-19 in the immediate Capital Region appears to be driving the increases. In addition to Albany County, Rensselaer, Saratoga and Schenectady counties also confirmed record daily caseloads this week, and saw their highest seven-day rolling averages for new daily infections as well.
"We're seeing what you see all over the world," said Rensselaer County Executive Steve McLaughlin during a live broadcast on the county's Facebook page Friday.
"Cases are jumping through the roof. They're going up everywhere," he added.
The number of people being exposed to the virus by individuals who tested positive has soared — from about five to seven people to 10 to 20 people, county public health director Mary Fran Wachunas said.
"Our quarantine numbers are skyrocketing," she said.
The number of people testing positive for the virus in the region was 2 percent on Thursday, flat from the day before and down from 2.9 on Monday, according to figures published by the state.
While testing has increased significantly across the region, increased testing alone cannot explain the recent caseloads, Whalen said this week. Community spread is underway, she said, and unless people change their behavior cases will continue to rise and could overwhelm the local health system.
Capital Region hospitals in eight local counties reported 125 COVID-19 patients on Thursday, down five from the day before after seven straight days of increases. The number of patients in intensive care grew from 24 on Wednesday to 27 Thursday.
On Friday, Albany County Executive Dan McCoy issued a warning that he hadn't issued since the spring.
"Don't go out," he said. "Stay home. Stay home. We're at that point, people. Stay home. Only go out if you have to."
Kenneth C. Crowe II contributed reporting for this story.
___
(c)2020 the Times Union (Albany, N.Y.)
McClatchy-Tribune News Service