How states are handling inmate release during COVID-19 (and what recidivism rates tell us)
Releasing prisoners in the wake of COVID-19 is a hot topic; we examine what authorities are doing, and how recidivism rates are changing
---
As the number of confirmed cases of COVID-19 within prisons and jails continues to rise, correctional facilities face a dilemma: Should people remain in custody and carry out their sentence, or is the better option to release incarcerated people, reducing the spread of COVID-19 within the population. If facilities opt to release incarcerated people, who qualifies? And, what will recidivism rates look like?
The spread of COVID-19 inside facility walls
According to the Prison Policy, there are nearly 2.3 million people in: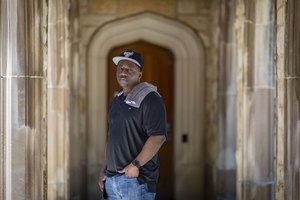 1,833 state prisons
110 federal prisons
1,772 juvenile correctional facilities
3,134 local jails
218 immigration detention facilities,
80 Indian Country jails 
The figure also takes into account those held in military prisons, civil commitment centers, state psychiatric hospitals, and prisons in the U.S. territories.
Those in custody inherently deal with close quarters: sharing cells, showers, and dining spaces, making it impossible for prisoners — and correctional officers — to maintain the recommended 6 feet of social distancing. Additionally, while some facilities offer masks to their inmates, most do not.
Because of the limited options for keeping crowded conditions to a minimum, Sonja Starr, a criminal law professor at the University of Michigan says, "Once the virus is [in a prison or jail], it will spread like wildfire."  
We've seen this as the case in several facilities, including San Quentin State Prison in Marin County, California, which is currently operating at 122% of its maximum capacity. 
More than 1,300 people have gotten sick at San Quentin, and six have died. As of June 2020, there were more than 68,000 cases of COVID-19, within prison and jail walls in the United States, and nearly 600 deaths.
Prisoners who feel correctional officers have done little to protect them have organized riots and hunger strikes from coast to coast in protest. 
Who is eligible for early release or early parole? 
State and local authorities are considering how to reduce the population at individual facilities, to combat rapidly growing numbers of COVID-19 cases. As part of the process, policymakers and law enforcement are weighing scenarios which would qualify inmates for early release or parole:
Gavin Newsom has expressed concern for letting prisoners out of California's prison system on parole if they don't have anywhere to go upon release.  
Without a place to go, former inmates may find themselves facing homelessness, which sets them up for life-sustaining, but criminal behaviors, like sleeping on a public bench, for instance, which can lead to recidivism.
There is no one-size-fits-all solution for the entire network of those incarcerated in the United States — and a system which is already under intense scrutiny. However, the end goal from state legislatures is to identify those in custody who are the least likely to wind up in jail again, post-release. 
What is the risk of recidivism for those released? 
There is insufficient statistics about the rate of recidivism during COVID because the scenario, and subsequent response, are still in their infancy. However, early statistics show COVID-related recidivism rates are relatively low.
In New York, about 1,400 people have been released from jail due to COVID-19, and roughly 50 have been sent back to jail. This calculates to about a 4% recidivism rate. Between 2001 and 2008, the recidivism rate in New York was 53%.
Kane County Sheriff Ron Hain says, "The Kane County Jail experienced recidivism rates as high as 60% pre-COVID. Analyzing the jails intake and release reports from March 13 to June 23, only 28 of the 1,000 people processed during that period came back into jail custody after their deferred or early release. That is a recidivism rate of 2%."
Special Master Daniel Foley of the Hawaii Supreme Court says, "only 50 of the 650 or so inmates released early were arrested again. That's an 8% recidivism rate — well below the roughly 50% average rate for inmates released on probation prior to COVID-19."
There are outliers, of course. For example, Michael Cohen, President Trump's former personal attorney, was initially released from prison over concerns of COVID-19.  However, Cohen was taken back into federal custody on July 9th, 2020 after violating terms of his parole. 
Though the data is far from conclusive, the reported decreases in recidivism is worth noting as more states identify plans for inmate release. 
Advocates seeking reentry reform to decrease recidivism
It's not a new conversation, but advocates of criminal justice reform continue to plead with congress to reevaluate reentry programs as a way to decrease recidivism now—in the wake of COVID-19—and beyond.
San Francisco Dist. Atty. Chesa Boudin, a former public defender and champion of more progressive law enforcement policies, says, "One of the great failings of the American system of mass incarceration is its refusal to invest in reentry. … It helps create and perpetuate a cycle of crime and violence, of poverty and victimization." 
Reentry service providers are asking Congress and states to allocate funding and resources for the transition of people back home to curb recidivism rates. 
Proposed solutions by advocates include:
Additional stimulus checks to people released from prisons and jails
Canceling incarceration-related debts
Expanding safety net programs to be inclusive of those with criminal records
The Office of the Assistant Secretary for Planning and Evaluation agrees, suggesting, "Economic Impact Payments under the CARES Act can increase economic independence and labor force attachment among individuals reentering from incarceration through helping cover basic expenses while individuals seek employment and get on their feet. However, while many reentering individuals may be eligible for an Economic Impact Payment, they may need additional assistance to ensure they receive one."
How is your state handling the prison and jail population in the wake of COVID-19? We'd love to hear!