5 key takeaways on state preemption trends during COVID-19
Mayors and local government professionals joined together to discuss increased state preemption during the coronavirus pandemic, revealing opportunities to improve home rule
---
State preemption — a common legislative issue the National Research Center, Inc (NRC) cites as having "long challenged mayors and council members responding to the needs of their communities" — has in several cases challenged local government efforts to respond to the COVID-19 crisis.
At Forward Together, an NRC-organized local government virtual leadership conference held on May 12th and 14th, local leaders gathered to prepare for the future of local government in a post-Covid world. The conversation, moderated by Spencer Wagner, associate with the National League of Cities' (NLC) Local Democracy Initiative, featured:
Kim Haddow, director of the Local Solutions Support Center (LSSC)
Andy Berke, Mayor of Chattanooga, Tennessee
Vince Williams, Mayor of Union City, Georgia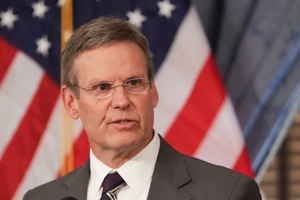 The guests discussed the impacts of state preemption on elected officials' abilities to govern their cities and counties, as well as what local-state cooperation could look like in the future. They revealed the following five key takeaways on preemption trends for local government professionals to be aware of as they lead their communities through a pandemic.
#1 Preemption is holding back local government response 
Haddow started the conversation talking about how state preemption has generally trended up over the last decade with states governing issues like broadband, housing and minimum wage. The LSSC coordinates and creates opportunities to address preemption "misuses" and strengthen local government.
She said many states have increased preemption under the pandemic, citing Tybey Island's resistance to Georgia reopening beaches and Texas overruling Dallas County's facial coverage requirements.
The trend Haddow said, is forcing local governments to "start from behind" in protecting vulnerable populations from the economic effects of the pandemic.
#2 Some states are vastly expanding preemption of home rule in a short time
While Haddow acknowledged there are conflicts on both sides — pressures on local government officials to reopen quickly as well those to bolster efforts to stop the spread of COVID-19 — Mayor Berke provided the illustration.
He started on a positive note; Berke said he is charting his own path. The 65th Mayor of Chattanooga is known widely for partnering on innovations that helped earn the moniker 'Gig City.' He said while Chattanooga was the first city to close things down in Tennessee and entered into a planning effort in partnership with leaders in Knoxville, Nashville and Memphis, "all the work was for naught."
What he described as a "huge expansion in preemption powers," Governor Bill Lee announced a new executive order on April 24th that prevented the Big 4 mayors from architecting their restaurant reopenings.
Berke, who also served as State Senator for Tennessee's 10th District from 2007 to 2012, said he also recently learned that Tennessee mayors and local leaders are now implicitly preempted by law when Governor Lee speaks.
This order shall supersede and preempt any emergency order, health order, or other order issued by a local official or local governmental entity addressing or otherwise related to COVID-19…"
This provision in Lee's executive order left just six of 95 counties with the ability to maintain an existing local order, or issue further restrictions on restaurants to contain or manage the spread of COVID-19.
#3 Working with The federal government can be the bigger challenge for smaller cities
Mayor Vince Williams of Union City, Georgia, expressed that there are major concerns about opening too soon in his region.
Williams, also NLC second vice president and first vice president of the Georgia Municipal Association, reported that many Georgia cities have already overextended themselves financially and have started furloughs.
"It's a slap in the face" to small communities that they are funding cities of more than 500,000 while indicating that local governments that need funding support have not adequately prepared, he said, calling it "unconscionable."
#4 There is a need for home rule reform in many states
Haddow returned to the state preemption conversation to address the need for home rule reform, which has not been looked at since 1953. Cities are being asked to do more for more people in a way that was not envisioned in the 1950s.
How do we recalibrate relationships between states and cities?"
What she described as systematic erosion of city power has left cities choosing between basic needs because "they can't control their revenue streams." Empowering the budgeting process is a critical step, she said.
#5 Citizen understanding of State preemption can improve under COVID-19
State preemption has highlighted budget process shortfalls affecting cities of all sizes, and Williams said the COVID-19 crisis is an opportunity for states to work with cities.
Berke noted that while preemption is difficult to talk about with citizens, Governor Lee's putting the kibosh on local restaurant opening requirements "began a relatively confusing moment" for Chattanooga citizens.
People were focused on the back and forth with the governor, said Berke — and it opened up the dialogue on often hard-to-understand preemption challenges that limit local government authority:
"Yesterday, I learned that, despite public and private assurances otherwise, the city of Chattanooga would not be making its own decisions for the reopening of restaurants. This has understandably caused a lot of confusion for a lot of people in our city," he began with at a late April press conference. 
Watch the video:
The event sponsors included Polco/NRC, ICMA, NLC, ELGL, Alliance for Innovation, Tennessee City Management Association, GFOA and the Iowa City/County Management Association.