Brookings: 5 ways city leaders can rebuild stronger, more equitable communities post-COVID
For insight on tackling disparities revealed by the pandemic, local leaders can look to their global counterparts
---
The following is an excerpt from "Reopening the World: How to Save Lives and Livelihoods," a new report from The Brookings Institution, in which experts offer ideas to help policymakers protect lives and save livelihoods in the midst of the current COVID-19 pandemic. The full report can be reviewed and downloaded below.
BROOKINGS
By Anthony F. Pipa
On the one hand, reopening represents a complicated technical challenge. As Brookings and other experts have suggested, it requires getting a sequence of steps right, based on the best available evidence, and balancing public health with economic and social considerations amid uncertainty. At a deeper level, though, reopening presents a serious leadership challenge.
Municipal leaders are likely to allow activity among certain groups of people, businesses, and neighborhoods before others, which may be perceived as unfair. Subsequent flare-ups of the disease may mean restrictions are quickly reintroduced. And amid the urgency to restart the economy and restore jobs, these dynamics create high risk of increased anxiety, tensions, and social division.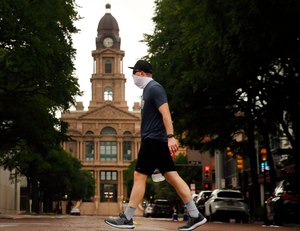 At the same time, mayors are more convinced than ever of the need to reduce vulnerabilities exposed by COVID-19. And they are faced with doing this as they are experiencing severe budget shortfalls. These local leaders also recognize that the effects of the virus on their cities' physical and economic makeup may be long-lasting. Indeed, COVID-19 is yet another example of the extent to which their local realities are tied to global phenomena that ignore political boundaries: global health threats, climate change, migration.
Thankfully, however, their counterparts from across the globe have additional lessons to share on how to successfully emerge from this once-in-a-lifetime challenge:
See reopening as an opportunity
Focus plans around equity
Use city governance as a platform for problem solving
Communicate openly and transparently
Unify the city around its cultural identity
Learn how city leaders around the globe are successfully implementing these strategies at Brookings.edu.
Review The Brookings Institution's "Reopening the World: How to Save Lives and Livelihoods":
Brookings Reopening the World FINAL by Ed Praetorian on Scribd