Veterans Day Event Promotes College Credits for Armed Services
Ivy Tech Community College celebrated Veterans Day by educating local vets about college credits for armed services and college financial aid opportunities.
---
Veterans often don't know that they can get college credits for armed services experiences, so Ivy Tech Community College in South Bend, Indiana, held an appreciation event on Veterans Day so experts could talk to them about these opportunities and other Veterans Affairs (VA) education benefits, according to WSBT22.
The community college said it is an affordable way to fill a gap that distances service men and women local to South Bend from getting civilian work that affords their armed forces salary and benefits levels.
Employees are all looking for veterans, but half the time they're not qualified for the jobs they're looking for and they're looking for the kind of money they were making when they were in the service. And so education gives them that degree. That gives them that extra bonus." said Adam Grooms, Veterans' Services associate director.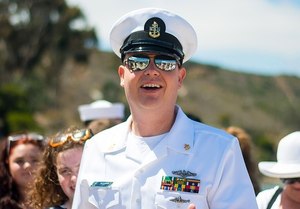 Community College Promotes Affordability
Ivy Tech's veterans appreciation event was decked out by student groups that handed out popcorn and patriotic-themed snacks.
Veterans that attended could mingle and also sit down with experts and learn about applying for financial aid to earn a degree from college. Ivy Tech offers service men and women a military tuition rate of approximately $112 per credit hour.
Service men and women can take advantage of those credits and earn their degree more quickly, which also reduces the cost and impact of earning a degree.
Also, children of veterans may also be able to access their parent's VA education benefits.
University Presents Education as Path to More Veteran Leadership
Indiana University South Bend also focused on Veterans at its Veterans Day Event. The Salute National Veterans Honor Society President joined Mayor Pete Buttigieg, who was deployed for active duty as a lieutenant in Afghanistan while in office, and the school's chancellor for the festivities. When he spoke, Rodger Pinto said he saw education as the pathway for veterans to increase their impact on society.
"One of the things I really like to focus on at IU South Bend in general is getting our population of veterans more involved on campus to increase retention numbers as well as increase those GPAs so they can move forward to careers or maybe post-grad school, PHD work and really be able to get out into society and be successful and have an impact," he said.
Access the original story on WSBT.com.